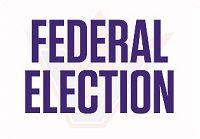 Vancouver Granville
The incumbent Jody Wilson-Raybould, the once-Liberal candidate who successfully ran as an independent in 2019, is not running for another turn. A microcosm of Vancouver's concerns over housing unaffordability, the Liberal candidate may be hamstrung by a history of flipping houses around the city leaving this riding a tight three-way race with the CPC and the NDP.
Burnaby North—Seymour
As support for the Liberals has retreated across B.C., the relatively new riding of Burnaby North—Seymour looks like the most likely for an NDP breakthrough — a goal Jagmeet Singh has personally invested a lot in, having spent much time campaigning in the riding.
Nanaimo-Ladysmith
While Nanaimo-Ladysmith flipped Green in 2019 with 34.6% of the vote, it remains to be seen if they can hold on to this seat after a turbulent campaign plagued by internal political strife and increasing dissent among the party's rank and file. Current polling suggests this is a tight three-way race between the Greens, the NDP, and the CPC.
Cloverdale—Langley City
One of the closer races in Metro Vancouver, the riding went Liberal in 2015 and CPC in 2019. During the recent provincial election, however, voters flipped from the Liberals to the NDP. Another factor to consider is that this time there is no Green candidate, meaning that 6.4% of voters are up for grabs.
Port Moody—Coquitlam
One of the closest races in 2019, Port Moody-Coquitlam is again shaping up to be a tight three-way race between the CPC—who won in 2019—the NDP, and the Liberals. Of note, if the Liberals want to win a majority government, taking Port Moody-Coquitlam will be an important step.
South Surrey—White Rock
Traditionally viewed as a Conservative stronghold, the long-time provincial MLA Gordie Hogg flipped the constituency to the Liberals in the 2017 by-election before losing to the CPC in 2019.