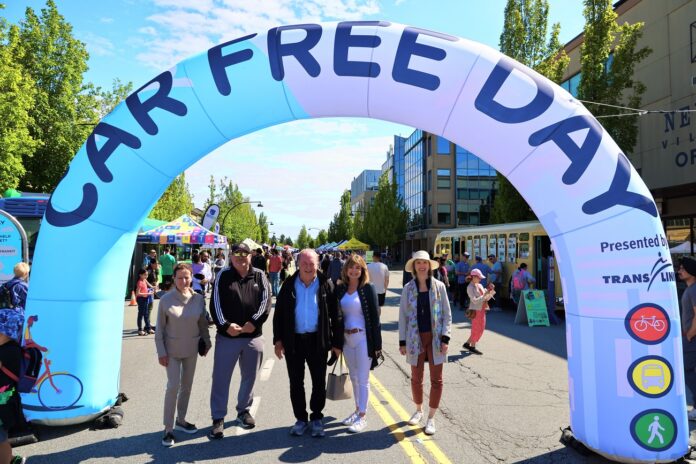 AS part on ongoing city beautification efforts, new street furniture was unveiled for the Newton community on June 11 during the inaugural Car Free Day event hosted by the Newton Business Improvement Association (BIA).
"Great streets should also be great places for people, which is why the city has been working alongside the Newton BIA on strategies and projects to improve public spaces of Newton Town Centre", said Surrey Mayor Doug McCallum. "The new street furniture will make the historic Town Centre even more pedestrian friendly. The City is advancing the livability of our neighbourhoods with beautification programs that not only enhances public spaces, but also builds community spirit and civic pride along the way."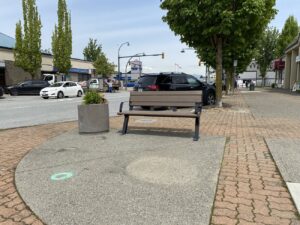 In 2022, the Newton BIA funded the design and installation of approximately 30 pieces of street furniture at 14 different sites on 137 Street between 72 Avenue and 74 Avenue. 137 Street in Newton is a significant pedestrian-friendly street in heart of Newton's commercial hub that is activated throughout the year with programming and events by the Newton BIA.
The new street furniture offers a range of seating options that include benches, chairs, and above ground planters. The furniture is meant to beautify the street and create a welcoming space for residents and patrons of local businesses.
The Newton BIA is made up of business and property owners working together to revitalize the Newton Town Centre and improve business opportunities in the area.  The Newton BIA works continually to advance important projects that contribute to a positive environment for business and people in downtown Newton.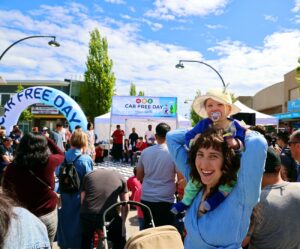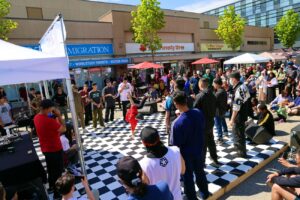 "The Newton BIA is extremely proud of the work that has been done in creating vibrant public spaces for the community and businesses," said Philip Aguirre, Executive Director of the Newton BIA. "The importance of collaboration is essential when trying to implement large projects. We hope that we can build on our success and continue to improve the Newton Town Center one project at a time."
For more information on the City's year-round beautification programs visit surrey.ca.