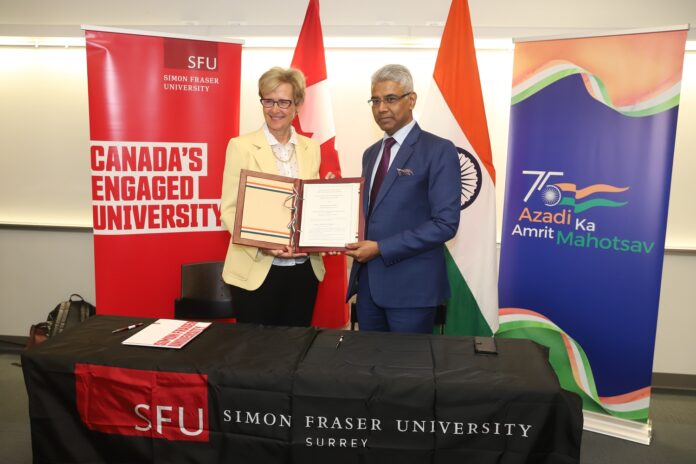 A milestone was achieved on Monday at Simon Fraser University with the Indian Council for Cultural Relations (ICCR) and Simon Fraser University (SFU) signing a Memorandum of Understanding on the establishment of the ICCR Chair of Indian Studies at SFU funded by the ICCR.
Indian Consul General Manish signed the MoU on behalf of the ICCR while President and Vice Chancellor Joy Johnson signed on behalf of SFU.
It is a great collaborative model between ICCR and SFU for academic partnership between India and Canada.
There was a similar MoU and Chair with SFU that expired a few years ago. Four scholars had visited SFU from India for short-term durations. This MoU will run for five years. The choice of topic and faculty will be done by mutual agreement.
Also present on the occasion was former B.C. Attorney General Wally Oppal who is chair of SFU's Indian advisory committee, and Indian Consul Manjish Grover.