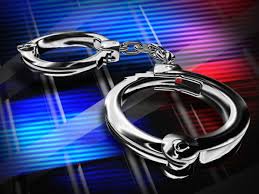 PEEL Regional Police investigators have charged a man in relation to a theft at a liquor store in Mississauga.
On Monday, January 21, the suspect was at a liquor store in the area of Dundas Street and Mavis Road at which point he placed several bottles of alcohol in a duffle bag and immediately exited the store without any attempts to pay. Employees at the store contacted police and officers located the suspect in a taxicab nearby
As a result, Ahmed Ahmed, a 25-year-old man of no fixed address was charged with:
Five counts of theft Under $5,000
16 counts of breach of probation
Four counts of breach of recognizance
In addition, three arrest warrants were executed
Ahmed Ahmed was held for a bail hearing.
Any witnesses or anyone with information in relation to this incident is asked to contact investigators at 22 Division Criminal Investigation Bureau at 905-453-2121, ext. 2233. Anonymous information may also be submitted by calling Peel Crime Stoppers at 1-800-222-TIPS (8477) or by visiting peelcrimestoppers.ca.