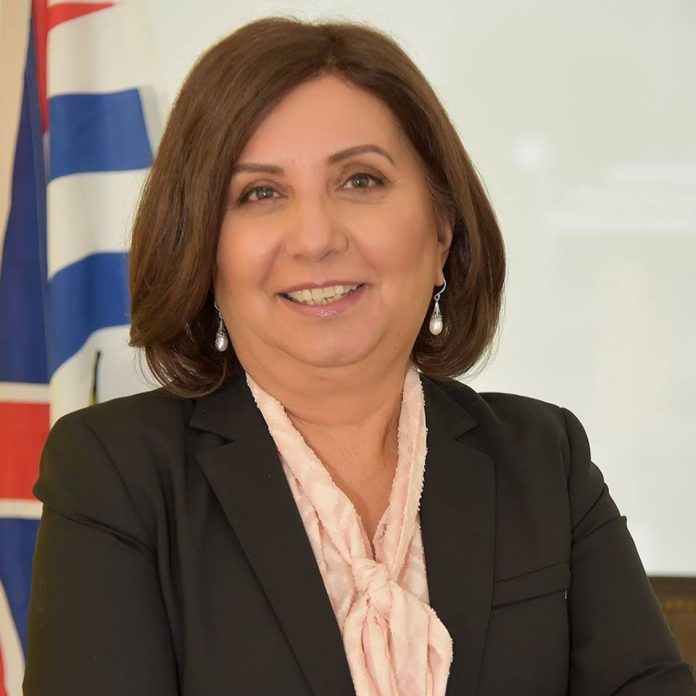 BY JINNY SIMS
MLA for Surrey-Panorama
PREMIER John Horgan and our government have worked hard to keep people in Surrey and across BC safe and healthy, during the COVID-19 pandemic and beyond.
One of the most important ways we can do that going forward is improving healthcare in Surrey and around the province – a need in our community that was long ignored by the previous BC Liberal government.
When he was in cabinet, BC Liberal Leader Andrew Wilkinson sold a parcel of land at the corner 152nd St. and Highway 10 that was set aside to be home for a new hospital for Surrey. This ended any hope that this much-needed project would ever be built by the BC Liberals.
But Premier John Horgan is taking action, by making a second hospital a reality for the people of Surrey.
On Thursday, the Premier announced that the new Surrey hospital would be home to BC's seventh regional cancer centre, building on the plan announced in December to build a state-of-the-art health facility on a new site in Cloverdale.
There are few things more frightening than a cancer diagnosis. It is scary for the person with the disease and it is devastating to their family and friends. This cancer centre will save lives.
This project demonstrates the difference between John Horgan and Andrew Wilkinson when it comes to Surrey. Mr. Wilkinson was more interested in selling land at bargain prices than ensuring a fast-growing community like Surrey had adequate access to health services.
The clear difference between our approach and Andrew Wilkinson's is not isolated to health care.
Since forming government, we have invested over $363 million in new schools, expansions and seismic upgrades in Surrey.
In the Surrey School District, the pace of approvals has tripled under our government. These projects are helping nearly 8,700 students move from portables to classrooms between September 2018 and 2023.
We have also made historic investments in child care, creating 2063 new child care spaces in Surrey and putting over $76 million back into the pockets of Surrey families.
We have helped Surrey families reduce costs by getting rid of tolls on the Port Mann and Golden Ears bridges and eliminating the MSP. We're replacing the Pattullo Bridge and building rapid transit in Surrey.
We know there is much more to do in Surrey.
However, we also know that the progress we have made together could be erased by Andrew Wilkinson. That's a risk we can't afford.
Governing is about choices.
And as long as he is premier, John Horgan will choose to put the needs of the people of Surrey first.