WALLY Oppal, chair of the joint transition committee for the formation of a Surrey police force, told The VOICE on Tuesday that he will go through the whole Surrey Policing Transition Report that the Provincial Municipal Policing Transition Study Committee has forwarded to him "to see whether or not it meets the standards that are required to move on to the next step."
Oppal, who was attorney general and a BC Court of Appeal judge, added that it was going to take him a while to determine whether or not the report passes muster because it's over 450 pages.
On Monday Surrey Mayor Doug McCallum had announced that he was "very pleased that the members of the committee achieved consensus on the report" that was forwarded to Oppal. He added: "They have done a superb job. I very much appreciate the cooperation of the RCMP and other stakeholders in completing a very comprehensive report. All next steps on the transition will be the responsibility of the Surrey Police Board."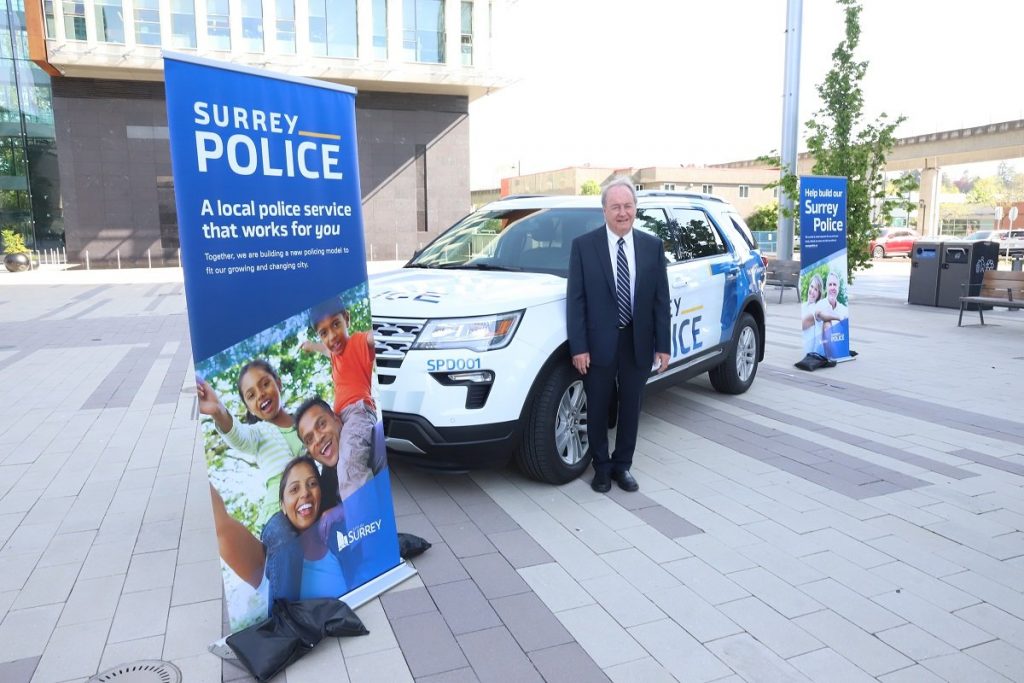 The City said it looks forward to working with the Province, the federal government and the leadership of the RCMP to ensure a smooth and orderly transition to the Surrey Police Department.
But Oppal pointed out a slew of issues that need to be resolved first.
He pointed out to this newspaper: "The report contains matters such as how to select a police chief; the help that we'll need from the Province to do that; how do you select and recruit members; what about the relationship between the RCMP and the new police force; what kind of transition methods ought to be used; what about ongoing prosecutions – what kind of transition takes place there; also, what about the effects that the Surrey Police Force will have on adjoining police departments such as Delta, New Westminster or Langley – that's important because it will also affect how they operate, there has to be a protocol; also, how this affects any future policing policy of the Province."
Oppal added: "A lot of those questions need to be answered by the Province, but our job is to point out to them these are issues that need to be resolved before the next step is taken."