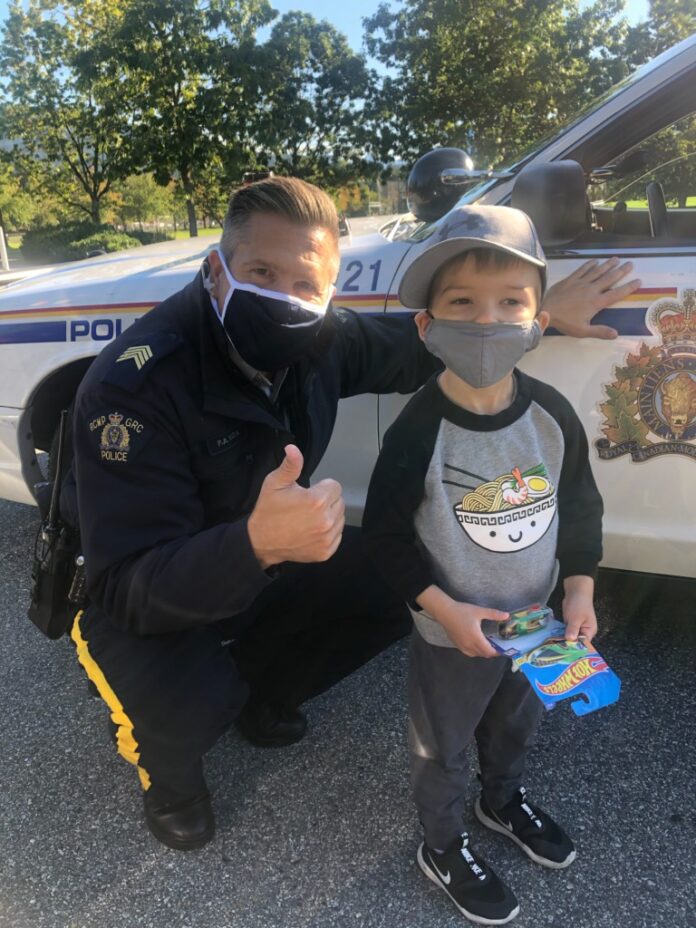 A young man in a mask took a police officer's car – but this was no carjacking.
On September 28, at Coquitlam's Town Centre Park, the boy and his mother approached Staff-Sgt. Vadik just to say hello and get a closer look at his police car.
"I gave him a tour of my police cruiser, but I also gave him a Hot Wheels car that I carry in my pocket for times like these," said Vadik. "I was influenced by a police officer who was kind to me when I was a boy. I want children to have that same experience. And what kid doesn't like Hot Wheels?"
On that same day, a stranger bought Vadik's coffee as he was using a drive-through. He returned the favour by buying coffee for the next car in line.
Meanwhile, Vadik will soon be reloading his pocket with more Hot Wheels for the next child in a mask who says 'hi.'