VIDEO:
https://www.facebook.com/100000741260893/videos/pcb.6924353377599302/1334284414181770
EVEN as Surrey RCMP investigate Saturday's vandalization of Surrey's Lakshmi Narayan Mandir, the mandir's management is urging the South Asian community not to let some people cause religious division and hatred.
The management met on Sunday and decided to hold a community gathering at 6 p.m. on Tuesday, August 15 at the mandir at 8321 140 Street.
"Let us stand united and send a strong message. Please share this and invite your friends family and all MPs, MLAs, councillors and mayors to the meeting," the management announced on the mandir's Facebook.
Mandir President Satish Kumar told The VOICE on Monday that the management filed a complaint with the RCMP on Saturday morning and that investigators had already been to the mandir a couple of times.
Kumar said that just after midnight on Saturday, two people put up a poster on the mandir gate, then they jumped over the fence and pasted two posters on the wooden door of the main hall. They apparently tried to break into the main hall, but didn't succeed. The mandir has handed over the security camera footage to police.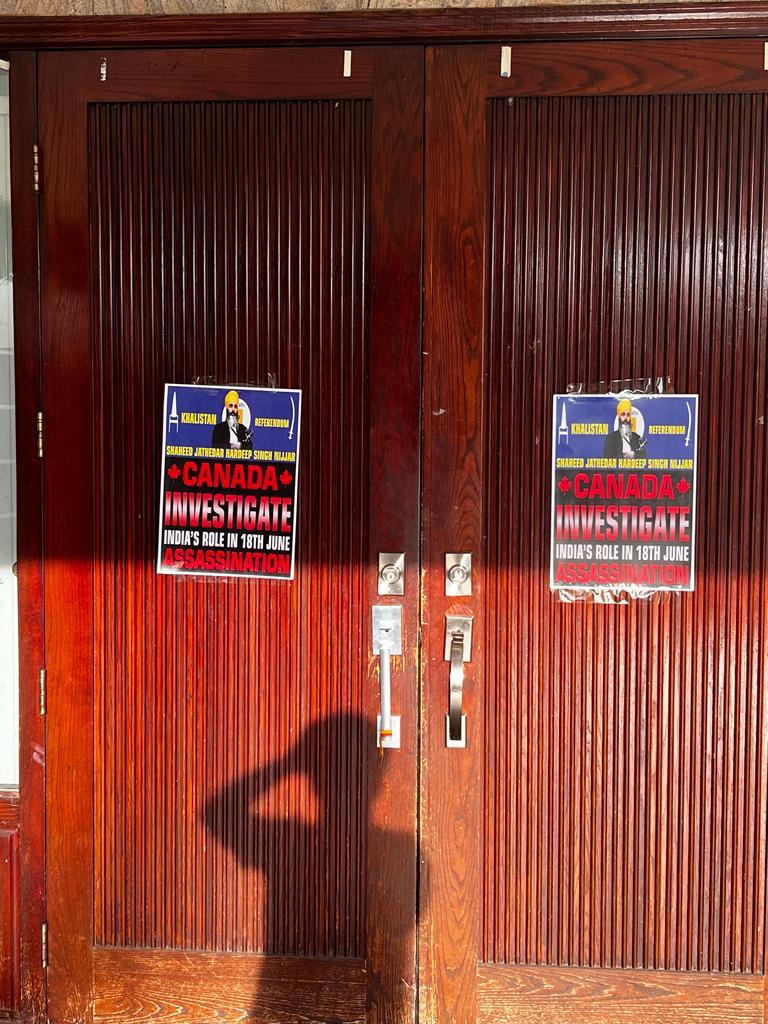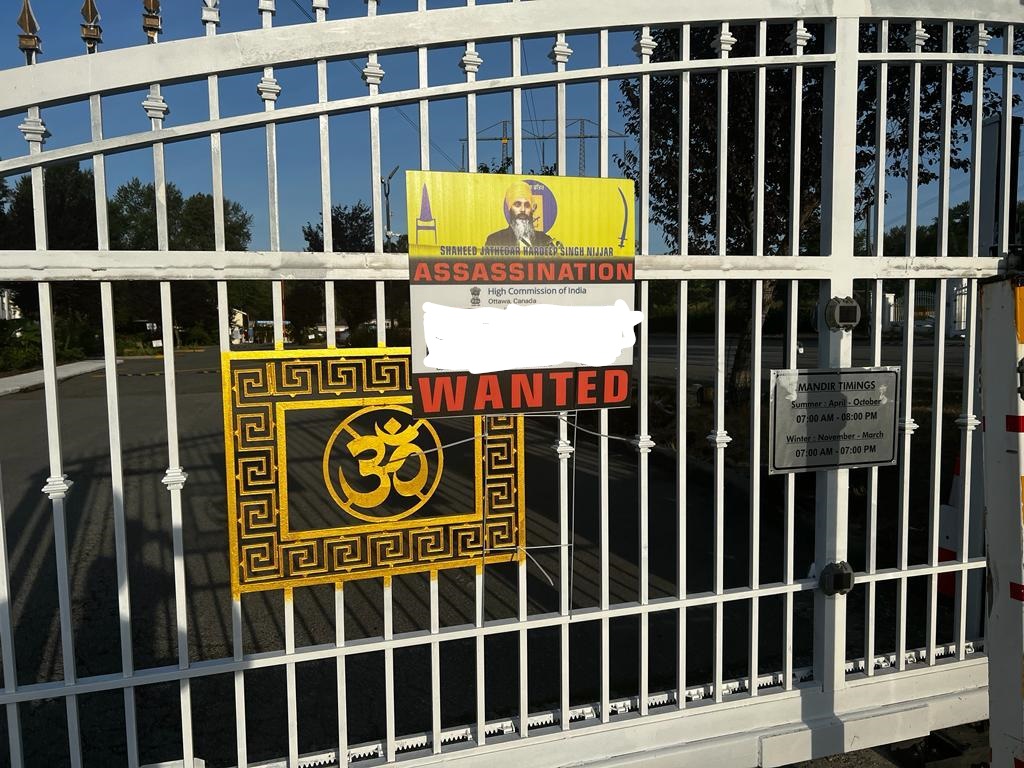 The posters blame the Indian government for the assassination of Hardeep Singh Nijjar, President of Surrey's Guru Nanak Sikh Gurdwara, on June 18 in a parking lot of the gurdwara at 7050 120 Street. However, police have said there is no evidence of that.