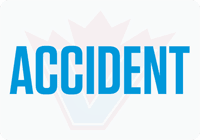 RICHMOND RCMP are seeking dashcam footage from a collision that seriously injured a pedestrian.
At approximately 11:36 p.m. on  August 5, a pedestrian was struck at the intersection of Granville Avenue and No 3 Road.  The pedestrian was crossing the street when she was struck by a white Dodge pick-up truck.
The pedestrian was transported to a local area hospital with significant injuries. The pedestrian is currently in stable condition.
The driver is under investigation for alleged impaired operation of a motor vehicle.
Richmond RCMP are asking anyone who may have witnessed the collision or been in the area to review their dashcam for possible footage.
Richmond RCMP Criminal Collision Investigation Team (CCIT) has conduct of this investigation.
Anyone who may have witnessed, or have dashcam footage, is asked to call Richmond RCMP at 604-278-1212 and quote file number 2021-21243. Should you wish to remain anonymous, contact Crime Stoppers by phone at 1-800-222-TIPS (8477) or visit them online at www.solvecrime.ca.