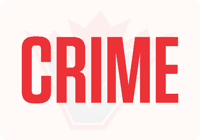 RICHMOND RCMP responded to two incidents over the past weekend whereby users of the dating app, Tantan, have been targeted.
Tantan is classified as a dating application and is widely available on Android and IOS smartphone platforms.
The first incident occurred on September 8, when shortly after 7 a.m., a 32-year old male from Richmond arranged a meeting at a residence in southwest Richmond with another user whom he believed to be a female using the moniker, Stephanie. While the victim was waiting, two suspects approached the victim and assaulted him. He managed to escape.
The second incident occurred on September 9, when around 3 a.m., a 23-year old male from Vancouver arranged to meet Tantan user "Stephanie" at a residence in central Richmond. When the male arrived, he was allegedly approached by three suspects, one of whom produced a knife. The suspects then abducted the victim, transported him using the victim's vehicle to a bank in the 3700-block of No. 3 Road and forced him to withdraw funds from an ATM machine. The victim was then robbed and personal effects including his clothing were taken. The victim was later released.
The Richmond RCMP General Investigation Section has launched investigations into both cases.
"Police are warning the public to exercise caution whenever Tantan or other similar dating apps are used. Unless trust is guaranteed, it is inherently dangerous to meet strangers in non-public areas," said Cpl. Dennis Hwang. "These two incidents in such close proximity are highly concerning to police."
If you have any information regarding these two cases, contact Constable L. Reid of the Richmond RCMP General Investigation Service at 604-278-1212 or email police at Richmond_Tips@rcmp-grc.gc.ca