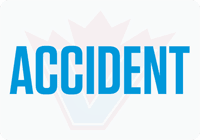 SHORTLY before 6 p.m. on January 8, Richmond RCMP responded to the area of St. Albans Road and General Currie Road for reports of a pedestrian struck.
A 2018 Nissan SUV, driven by a 66-year-old man from Richmond, collided with a pedestrian, a 31-year old woman visiting Canada. The woman suffered life-threatening injuries and was rushed to hospital by emergency medical personnel. The driver of the SUV has been cooperative with police.
The area surrounding the collision was cordoned off for several hours while police investigated.
Alcohol or drugs are not considered factors in this collision.
The Richmond RCMP Criminal Crash Investigation Team (CCIT) has assumed conduct of the investigation and is being assisted by the Lower Mainland Integrated Collision Analysis and Reconstruction Service (ICARs).
"This is our first major pedestrian collision of 2019. We sincerely wish to remind everyone to exercise special care whether you are in a vehicle, on bicycle, or on foot," said Cpl. Dennis Hwang. "This was a very traumatic and unfortunate ordeal. It was heartwarming to see the community help and provide comfort to the injured."