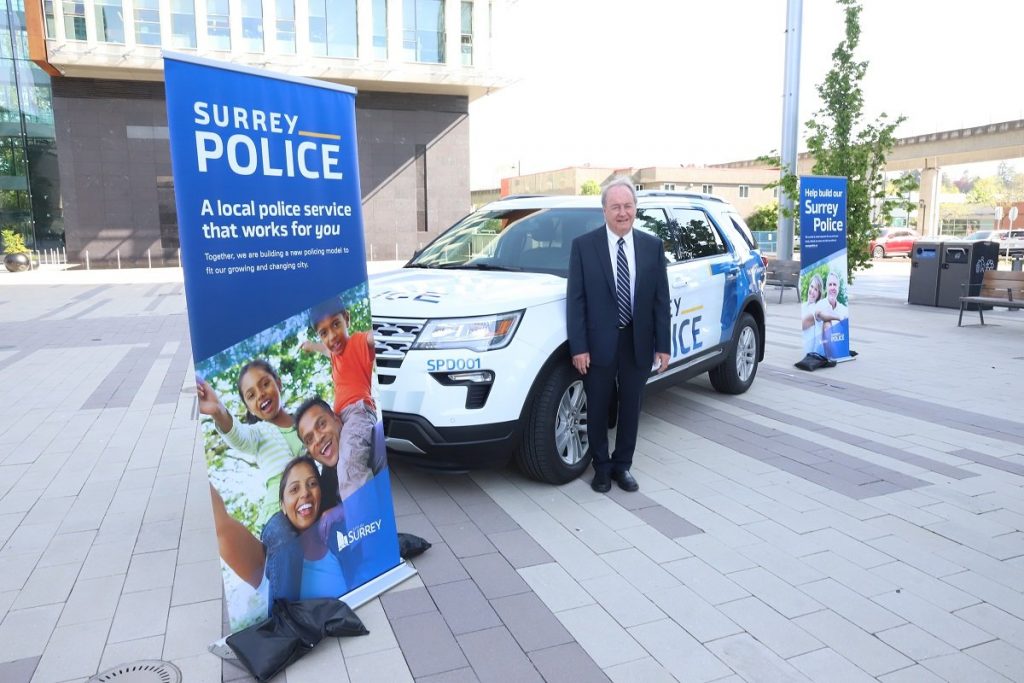 EDITOR'S NOTE: The VOICE will on Friday report on what exactly is happening in connection to the formation of the new Surrey Police Department.
SURREY Mayor Doug McCallum on Monday issued a strong statement after more violence on the weekend, pointing out: "Surrey continues to face serious law and order incidents where the criminals are becoming bolder in where and when the carry out their violent crimes.
"Our citizens are frustrated and, rightfully, fearful. Saturday's shooting happened in broad daylight, at a gas station with shops nearby. I am thankful that innocent bystanders were not hurt in this latest shooting.
"The situation appears to be getting worse with each incident, as the gangs are so emboldened that they don't think twice about opening fire in daylight, in public areas or near schools. The continued gun violence has created a sense of unease throughout the city."
McCallum went on to note: "With the province giving us the green light to establish our own Surrey Police Department, the community believes now, more than ever, that we need to work as quickly possible to get SPD officers out on the streets. The lack of progress to date is disappointing and is unfortunately due to bureaucratic red tape.
"The community has made it clear to me that there is a sense of urgency and they want meaningful work to get underway immediately to bring Surrey Police to fruition. We owe it to the people of Surrey to make this transition as quickly and smoothly as possible."