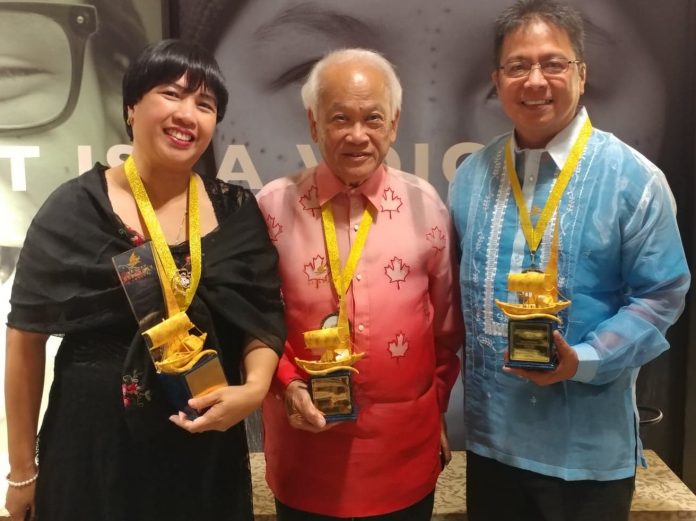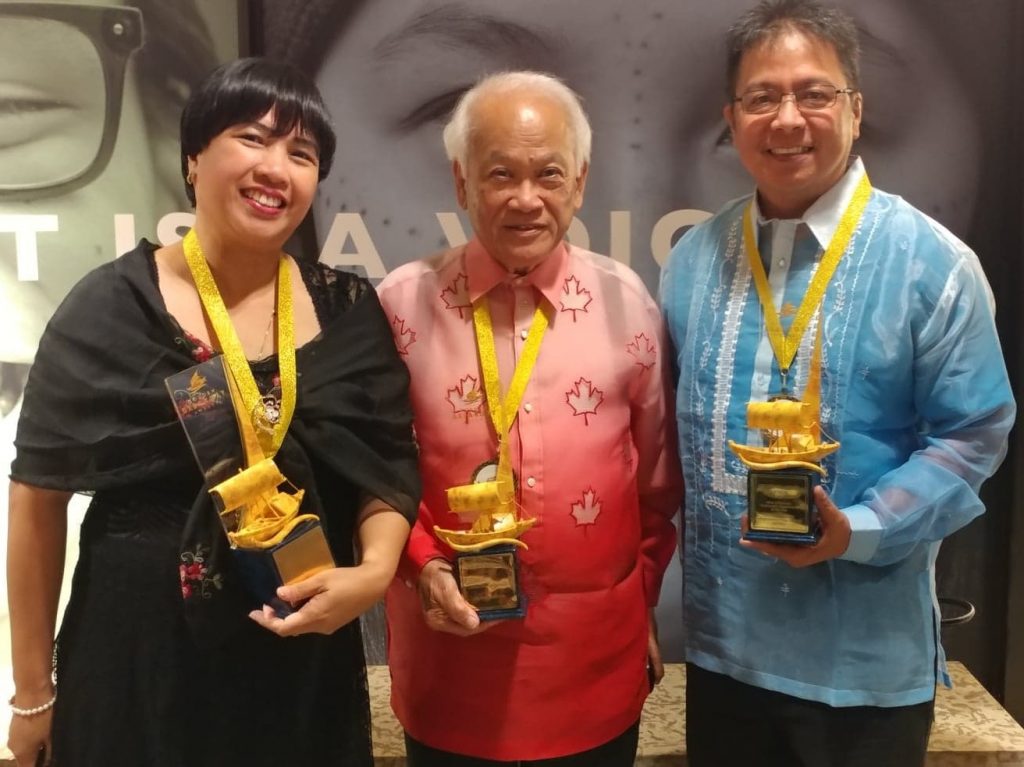 THIS year's Golden Balangay Awards, on its 3rd year since its creation, saw many nominees in different categories from Filipino communities in different parts of Canada – from Nunavut (Iqaluit) to Nova Scotia (Halifax) to various cities in Ontario, to Quebec (Montreal) to British Columbia (Vancouver, Burnaby, Maple Ridge, Surrey and Kelowna) to Alberta (Edmonton, Calgary and Banff) to Saskatchewan (Regina and Saskatoon) and Manitoba (Winnipeg).
This year's Lifetime Achievement Award recipients are former federal minister and MP Dr. Rey Pagtakhan, and former Manitoba cabinet minister and former NDP interim leader Flor Marcelino.
Surrey Philippine Independence Day Society (SPIDS) was declared winner of the "Most Influential Community Organization" among six nominees from different cities.
SPIDS organizes the yearly celebration of Philippine Independence Day in the City of Surrey and in the past 12 years the society has been involved in philanthropic activities, participation and volunteerism with different non-profit organizations that serve the community at large.
In 2018, the society helped solicit manual signatures that supported the motion which created the official declaration of June as Filipino Heritage Month in Canada effective 2019.
SPIDS Founder Narima Dela Cruz, also a known long-time community volunteer with various non-profit, charitable, and service-oriented mainstream organizations in Surrey and B.C., was named "Pinoy (Filipino) of the Year 2019″ from five nominees all over Canada. Dela Cruz attended the ceremony and accepted both awards.
"Balangay" is known as the oldest watercraft found in the Philippines. It was used by the organizers to symbolize the Filipino-Canadian community's voyage as migrants and to epitomize every member's journey for success.  The organization is based in Ontario and aims to travel each year to a different province in Canada. This year, the awards were held in Manitoba on September 7 at the Winnipeg Art Gallery.  Next year's ceremony will be held in one of the cities in Alberta.