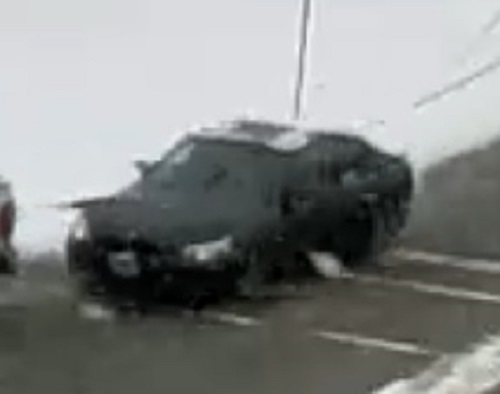 SURREY RCMP are seeking information to assist with a hit and run collision that injured a pedestrian in Newton.
On February 13, at approximately 11:30 a.m., Surrey RCMP responded to a collision on 68 Avenue approaching King George Boulevard. A woman had been walking on the sidewalk when she was struck from behind by a vehicle that had driven on to the sidewalk.
Following the collision, the vehicle fled the scene and was last seen travelling southbound on King George Boulevard. The woman suffered non-life threatening injuries, was given aid from bystanders, and then transported to the hospital by BC Ambulance Service.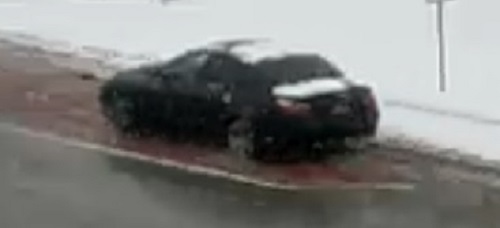 The vehicle involved in this collision is described as a black BMW sedan (see photos). Police are releasing photos and asking anyone with information to call Surrey RCMP at 604-599-0502.

A hit and run is when a driver is aware that he/she was involved in a collision and willfully departs the scene of the accident in order to avoid criminal/civil liability or obstruct an investigation. More information on the duty of a driver at a collision can be found online in Section 68(1) of the BC Motor Vehicle Act.