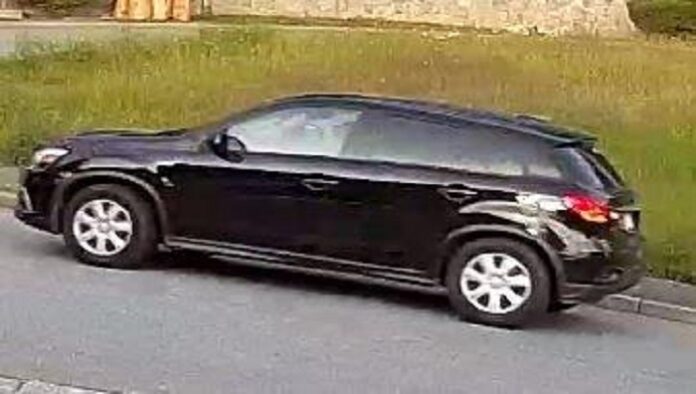 THE Integrated Homicide Investigation Team (IHIT) is requesting public assistance for information about a black 2019 Mitsubishi RVR believed to be the suspect vehicle in the fatal shooting last Friday (July 10) in Abbotsford of alleged crime boss 43-year-old Karmjit Singh Sran. IHIT is working on the case with its partners from the Abbotsford Police Department.
An extensive canvass for video surveillance footage has produced images of the black 2019 Mitsubishi RVR, with some noticeable damage, believed to be the suspect vehicle involved in the targeted shooting that occurred around 7:49 p.m. on July 10.
Shortly after the shooting, a burning vehicle was discovered in the area of Lancelot Street in Abbotsford at approximately 8 p.m. It is believed to be the suspect vehicle.
Anyone with information is asked to call the IHIT information line at 1-877-551- IHIT (4448), or by email at ihitinfo@rcmp-grc.gc.ca.
Should you wish to remain anonymous, please contact Crime Stoppers at 1-800-222-TIPS (8477).
ALSO READ: