THERE are three Indian Americans on President-elect Joe Biden and Vice President-elect Kamala Harris' Transition COVID-19 Advisory Board: former Surgeon General Dr. Vivek Murthy, surgeon and Harvard professor Dr. Atul Gawande, and NYU Grossman School of Medicine clinical assistant professor Dr. Celine Gounder.
The advisory board is co-chaired by former FDA Commissioner Dr. David Kessler, Murthy and Dr. Marcella Nunez-Smith, Yale associate professor of medicine and epidemiology.
Others on the advisory board are Obamacare architect Dr. Zeke Emanuel, and Trump administration whistleblower Rick Bright, who led the government's production and purchase of vaccines, according to CNN.
Biden said Monday that there will be other members on the board.
Murthy served as the 19th Surgeon General of the United States from December 15, 2014 to April 21, 2017. He received his bachelor's degree from Harvard and his M.D. and M.B.A. degrees from Yale. He completed his internal medicine residency at Brigham and Women's Hospital in Boston and later joined Harvard Medical School as faculty in internal medicine, according to his website www.vivekmurthy.com.
The son of immigrants from India, he discovered the art of healing watching his parents – Hallegere and Myetriae Murthy – treat patients like family in his father's medical clinic in Miami, Florida.
Gawande is a surgeon, writer, and public health leader. He was born in Brooklyn, New York, to Indian immigrants to the U.S., both doctors.
He is a surgeon at Brigham and Women's Hospital and a professor at Harvard Medical School and the Harvard T.H. Chan School of Public Health. He is the founder and chair of Ariadne Labs, a joint center for health systems innovation, and of Lifebox, a nonprofit organization making surgery safer globally. He is also chairman of Haven, where he was CEO from 2018 to 2020, according to his website atulgawande.com.
Atul has also been staff writer for The New Yorker magazine since 1998 and written four New York Times best selling books: Complications, Better, The Checklist Manifesto, and Being Mortal: Medicine and What Matters in the End. He is the winner of two National Magazine Awards, AcademyHealth's Impact Award for highest research impact on healthcare, a MacArthur Fellowship, and the Lewis Thomas Award for writing about science.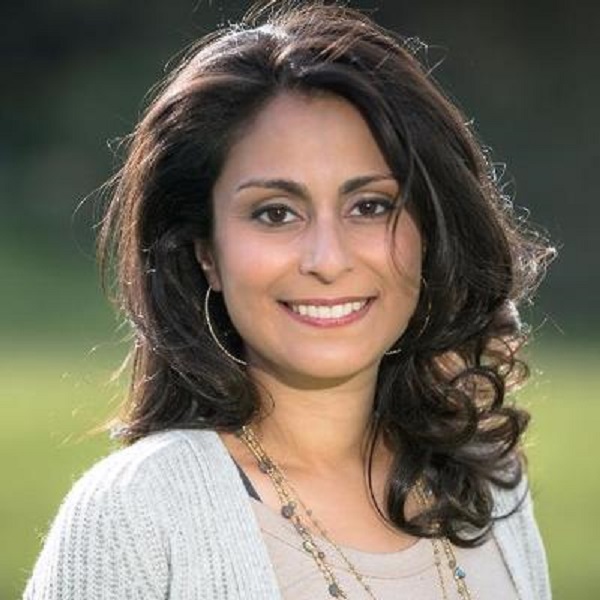 Gounder is a clinical assistant professor of Medicine and Infectious Diseases at New York University's Grossman School of Medicine. She cares for patients on the wards at Bellevue Hospital Center and at Indian Health Service and tribal health facilities across the country, according to her website www.celinegounder.com.
(According to Indian media, Gounder's father, Raj Natarajan Gounder, hailed from Perumapalayam in Tamil Nadu, India. He moved to the US in the late 1960s and worked at Boeing. Gounder has visited Perumapalayam several times and established a foundation in her father's name in 2018. The Raj Gounder Foundation supports children's education and helps the government-run Modakurichi Boys Higher Secondary School where her father studied.)
Gounder is the CEO/President/Founder of Just Human Productions, a non-profit multimedia organization. She's also the host and producer of American Diagnosis, a podcast on health and social justice, and Epidemic, a podcast about the SARS-CoV-2 / COVID-19 / coronavirus pandemic.
She's a CNN Medical Analyst, and prior to that, was a frequent expert guest on CNN, MSNBC, HLN, Al Jazeera America, CBS, BBC, MTV, Dr. Oz, and Oprah Prime. She's written for a raft of prestigious publications around the world.
Between 1998 and 2012, she studied TB and HIV in South Africa, Lesotho, Malawi, Ethiopia and Brazil. While on faculty at Johns Hopkins, Dr. Gounder was the Director for Delivery for the Gates Foundation-funded Consortium to Respond Effectively to the AIDS/TB Epidemic. She later served as Assistant Commissioner and Director of the Bureau of Tuberculosis Control at the New York City Department of Health and Mental Hygiene.
She received her BA in Molecular Biology from Princeton University, her Master of Science in Epidemiology from the Johns Hopkins Bloomberg School of Public Health, and her MD from the University of Washington. Dr. Gounder was an intern and resident in Internal Medicine at Harvard's Massachusetts General Hospital, and a post-doctoral fellow in Infectious Diseases at Johns Hopkins University. In 2017, People Magazine named her one of 25 Women Changing the World.
Dr. Gounder lives with her husband Grant Wahl in New York City.