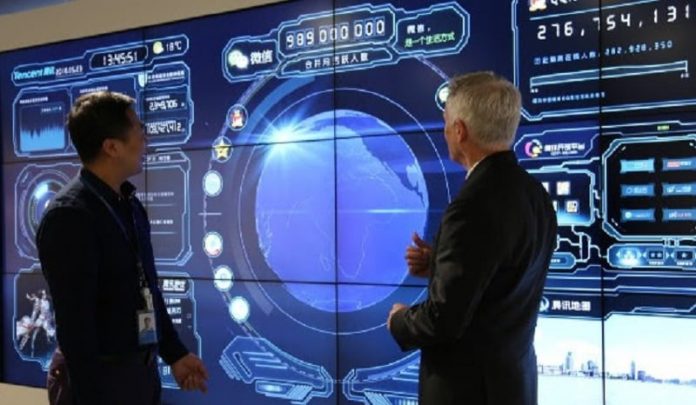 China is now Vancouver's second largest international travel market after U.S.
TOURISM Vancouver has signed a pioneering technology deal with China industry giant Tencent to attract more Chinese tourists from the world's fastest-growing travel market.
The first of its kind deal will see Tencent Travel and its partner Trip Advisor China promote Vancouver as an international model for smart city tourism. As part of the landmark three-year agreement, Tencent will provide cutting-edge mobile technology for Vancouver to offer interactive digital services to Chinese travellers and to set a global benchmark. Trip Advisor China will cross-promote Tencent Vancouver content to Chinese audiences.
"Our Tencent partnership will bring new tourism business to Vancouver from China," said Stephen Pearce, Tourism Vancouver's Vice President of Marketing who was in China this week to sign the agreement. "Tencent media platforms are used by 90% of China's population and will give Vancouver a powerful boost in in the travel market."
Last year, Tencent's market cap valuation of $530 billion propelled it past Facebook and into a top spot among the largest corporations in the world. Tencent is responsible for some of China's biggest news and social media apps including WeChat, which has nearly a billion daily active users.
Together with Tencent, Tourism Vancouver will launch Canada's first official WeChat city app to provide real-time services to Chinese tourists. The Vancouver city app will include interactive itineraries, check-in features, and location-based information curated for Chinese travellers. It will draw visitors to attractions, shopping and restaurants they may not previously have known about, with details such as opening times, address, contact information, and dynamic maps for how to get there.
The cooperation will also include data-sharing and analysis to provide better services to Chinese visitors to Vancouver and creative online and offline promotions.
China is now Vancouver's second largest international travel market after the United States and Vancouver is expecting to see 333,191 overnight visitors from China in 2018. Overnight visitors from China are one of the highest spending origin markets to Vancouver on a per trip basis. Tourism contributes approximately $4.8 billion to the Metro Vancouver economy annually and provides over 70,000 full time jobs.