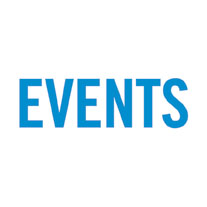 Day 2 – Wednesday, September 23
VICTORIA, B.C. – The Union of British Columbia Municipalities (UBCM) Virtual Convention continues Wednesday and includes voting on resolutions. Details on the following scheduled events are listed in the convention program.
WEDNESDAY HIGHLIGHTS
9:00 A.M. to 12:00 P.M. – RESOLUTIONS
1:00 P.M. – ADDRESS: Andrew Wilkinson, leader, BC Liberal Party
1:20 P.M. – Community Excellence Awards
2:30 P.M. – Concurrent Workshops
Confronting Systemic Racism in Canada
Chief Robert Joseph, Ambassador, Reconciliation Canada
Dr. Akwasi Osusu-Bempah, Assistant Professor, University of Toronto
Harsha Walla, Executive Director, BC Civil Liberties Association
This session will bring together diverse voices to explore how racism continues to manifest itself in Canadian society. Panelists will look beyond the headlines to shed light on the challenges faced by black and Indigenous peoples and others, and to point towards concrete approaches to confronting systemic racism.
Economic Recovery: Building Back Better and Stronger
Dale Wheeldon, President and CEO, BC Economic Development Association
Amy Reid, Manager of Economic Development and Tourism, City of Quesnel
Greg Lawrence, General Manager, Community Futures North Cariboo
Stephen Wu, Manger, Economic Development, City of Surrey
Mike Gilbert, Regional Economic Development Officer, Northern Rockies Regional Municipality
Rose Klukas, Economic Development Officer, City of Campbell River
How have BC communities responded to the COVID-19 pandemic and what actions have been taken to support local economic recovery efforts? This workshop will share success stories and lessons learned to assist communities as B.C. restarts its economy.
THURSDAY – FINAL DAY
Honourable Jonathan Wilkinson, federal minister of the environment and climate change – 9:00 A.M.
Sonia Furstenau, leader, BC Green Party – 10:45 A.M.
John Horgan, leader, BC NDP – 1:15 P.M.
SOCIAL
Twitter – @UBCM
Hashtag – #UBCM2020