THE United Truckers Association (UTA) staged a Labour Day protest "to stand against the rampant law breaking plaguing the local drayage sector" after years of inaction by the Office of the BC Container Trucking Commissioner (OBCCTC).
Starting at Guru Nanak Sikh Temple in Surrey, a 100-plus cavalcade made its way downtown to stage a protest of over 300 truckers in front of the Commissioner's office.
A clear message was sent to both the Commissioner and B.C. Transportation Minister Claire Trevena, according to UTA spokesperson Gagan Singh.
"Yesterday, we took clear steps to show our deep dissatisfaction with how this industry is being regulated," said Singh. "After years of diplomacy and engagement, the UTA is finally ready to step up action until the law is enforced."
Rampant off-dock activity performed by illegal trucks, union collective agreements permitted to break the law and indentured labour rules for owner operators are all issues that continue to destabilize the drayage industry under the rule of Commissioner Michael Crawford, he alleged.
The conditions that caused the 2005 and 2014 labour disruptions continue to be a problem in 2020, and the Commissioner is publicly stating that he is unwilling to take the necessary steps to fix these systemic problems, said Singh.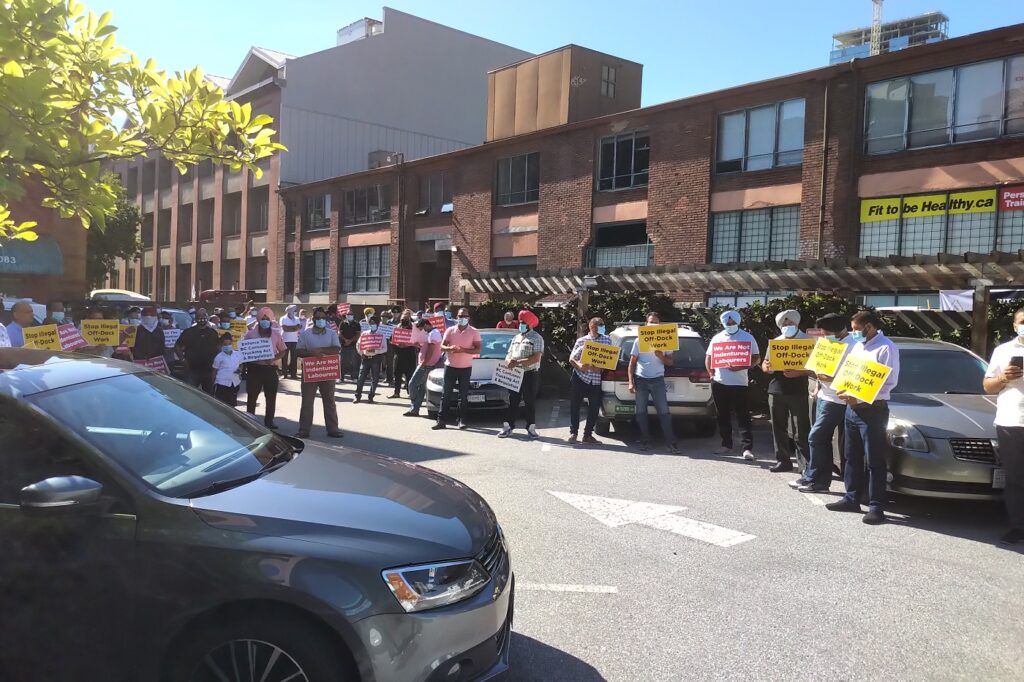 "The UTA will continue to respectfully engage with the government, but we are also going to take further actions to demonstrate the urgency of these irritants which are causing major instability," asserted Singh. "We will not be idle watching a Commissioner who is unwilling to do his job as prescribed in the legislation."