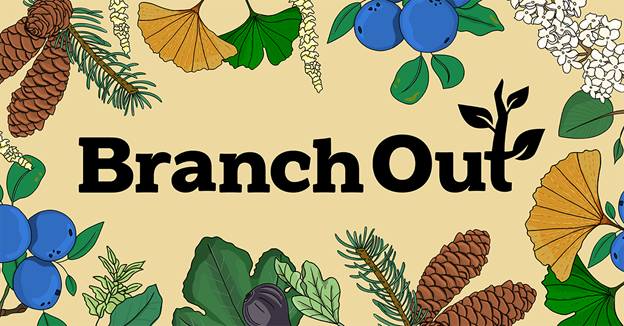 IN a city-wide effort to Branch Out and grow its urban forest, the Vancouver Board of Parks and Recreation is giving away 250 trees to people living in canopy-deficient areas of Vancouver.
Starting Monday, residents of Sunset and Victoria-Fraserview are invited to register their interest for a free tree to plant on their property. As resilient, adaptable species that grow well in Vancouver's soils, a hardy selection of plums, figs, spruce, lilac and ginkgo trees will be on offer to provide much-needed canopy in only a few years.
To sign up, residents should visit vancouver.ca/branch-out. After completing a questionnaire to determine eligibility, trees will be delivered to the 250 lucky residents in March when the ground is optimal for planting. Park Board staff will inform residents in how to choose the ideal spot and offer advice on how to best support trees as they grow.
Joe McLeod, Manager of Urban Forestry, said: "Today's changing climate has created an increasingly challenging environment for people and trees in Vancouver. Planting and caring for trees on their property is one of the most important things a person can do to help support their community and environment through weather extremes; bringing shade in the summer and providing wind-breaks in winter. Branch Out is a unique opportunity for the community to join us on the journey to increase essential forest canopy and support climate resilience in the city."
Those interested in receiving a free tree should ensure that they own their property, or have permission from their landlord, to plant a tree in their yard. As trees are a long term investment, residents wishing to take part should be prepared to care for the young tree as it becomes established, including watering, trimming and mulching, to ensure it has the best possible chance of growing into a mature tree.
'Branch Out' is a new pilot, designed through the lens of equity, to increase tree cover on private property in areas that are canopy-deficient. These lowest canopy neighbourhoods fall under the VanPlay Equity Initiative Zones, and are measured as areas with less than 15% canopy cover.
Increasing canopy coverage is a key goal of the Urban Forestry Strategy: a long term vision to protect, expand, and manage trees to create a diverse, resilient, and beautiful urban forest on public and private lands across Vancouver. Through efforts such as this initiative, annual tree planting and replacing aging trees on city boulevards, the Urban Forestry team are working to expand urban canopy cover in the city from 23% to 30% by 2050. A fulsome update on the Strategy is due this spring.
Learn more:
* Sunset neighbourhood is in south-central Vancouver, east of Langara Golf Course, and slopes from the Mountain View cemetery down to the Fraser River.
* Victoria-Fraserview is on Vancouver's south slope to the Fraser River, between the Knight Street Bridge and Killarney.
* Learn more about the Urban Forestry Strategy here.