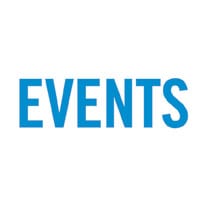 THE Vancouver Park Board's three heated seaside outdoor pools—two with free WiFi—new Ranger Station at Second Beach in Stanley Park, and all concessions opened last weekend.
Kitsilano, Second Beach in Stanley Park and New Brighton Park pools opened Saturday, May 18. Second Beach pool closes after the Labour Day weekend, but Kits and New Brighton pool will stay open until September 15. Both Kits and Second Beach pools now have WiFi, part of the City of Vancouver's plan to expand public access to free WiFi throughout the city.
Hillcrest Centre's outdoor pool opened May 18 and closes September 3. Maple Grove outdoor pool in Kerrisdale opens June 15 and closes September 3.
People can avoid the lineup and sail right through the gates by loading up their Park Board OneCard.
Lifeguards will patrol 11 bathing beaches daily from Victoria Day to Labour Day weekend from 11:30 am to 8:30 pm (closing at 9 pm from mid-June to mid-August), except when the red light is on at the Lifeguard Station.
Vancouver has approximately 18 kilometres of coastline with nearly 11 kilometres of beaches. Trout Lake, located in John Hendry Park, is the only freshwater, lifeguard supervised beach in Vancouver.
Beach visitors are asked to be water smart. Choose a supervised swim location in front of a lifeguard stand or pool.
Registration is also now open for swim lessons in July and August.
Park Board's 14 water parks are a perfect way for kids (and big kids) to cool off. They have all been converted to water-saving push button technology and opened across the city on May 18.
Dogs are not permitted on beaches and must be leashed in other areas (except in designated off-leash areas). Fires are not allowed in parks or on beaches at any time. Barbecue coal pits are provided for hot coals at many popular beach and picnic locations.
All 13 concessions across the city are open. New menu items include vegetarian curries, locally made fresh beef burgers and Beyond Meat plant based burgers, ginger beef lettuce wraps, ramen noodles and, of course, our hand battered fish and chips.
The Single-Use Item Reduction Strategy is in place at all concessions with paper straws available upon request and travel mug discounts available for coffee purchases. Three stream recycling containers were installed outside concessions in Stanley Park last summer. More will be added to west side beaches this summer.
The new Ranger Station in Stanley Park will be staffed seven days a week (hours TBD). It will act as a command centre for rangers working in Stanley Park. Its primary purpose is to educate the public on fire safety, including the smoking ban in parks and beaches. Rangers aim for voluntary compliance through education, but issue fines when necessary.
Uniformed rangers act as the Park Board's ambassadors in more than 240 city parks and are responsible for bylaw enforcement, monitoring play fields, finding missing persons, first aid, fire patrol, as well as work with Vancouver Fire and Rescue Services, Vancouver Police Department and BC Ambulance Service. The rangers also respond to homeless issues and connect those in need to appropriate services. The public is asked to phone 3-1-1 if they require a Park Ranger's assistance.
The 2019 Stanley Park map with landmarks, monuments, trails, and washrooms is also hot off the presses. The map is available at the Ranger Station, Information Booth in Stanley Park, and Park Board facilities such as community centres and golf courses.