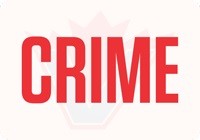 VANCOUVER Police announced on Saturday evening that they have identified a possible suspect in the attempted child luring in Vancouver's West Point Grey neighbourhood on Wednesday.
The incident occurred on May 6 at 3:30 p.m. on West 6th Avenue between Sasamat and Trimble streets. 
The 12-year-old girl was riding her bicycle on West 6th Avenue when a man in a parked grey or silver vehicle said to her: "Come look into my car."  The young girl was scared and rode home to tell her mother.
"As terrifying a situation like this could be for a young child, she showed her bravery and did the right thing by not engaging with the male," said Constable Tania Visintin on Friday." "We commend her for her courage."
The suspect was described as a white man between 20 and 30 years old. The suspect's vehicle was described as a larger vehicle – possibly a van or SUV – that is light grey or silver. The vehicle had a roof rack.
Investigators do not believe the public's safety is at risk.
The Vancouver Police thanked the public for their assistance with this investigation.