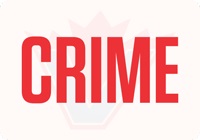 VANCOUVER Police are warning the public about a recent string of thefts that involved distraction techniques and are predominately occurring in South Vancouver.
"Unfortunately this type of crime has been going on for years in this city," said Constable Tania Visintin on Friday. "These criminals are using the element of surprise or distraction and are preying on the elderly and vulnerable members of the community."
On January 28, near Main Street and East 41st Avenue, a man, a woman and three children in a black minivan approached the victim and claimed to need money to get to Montreal. The suspects drove the victim to the bank where they withdrew $3,000 in exchange for a bag of fake gold. The suspects are described as South Asian. The man and woman are in their 30s. The children appeared to be between three and five years old.
On January 30, near Joyce Street and East 41st Avenue, a man and a woman in a Toyota Camry approached the victim and said they needed money for gas. One of the suspects put a gold chain around the victim's neck and took the chain the victim was wearing. The victim later noticed his chain was missing and reported it to police. The male suspect is described as South Asian with a heavy build and in his 30s.
On February 6, near Victoria Drive and East 41st Avenue, a man, a woman and young boy in a white Jeep Cherokee approached the victim and said they needed money to travel to Alberta. The suspects offered to sell the victim gold in exchange for money. The victim withdrew funds from the bank. The gold was later determined to be fake. The suspects are both described as Middle Eastern with a dark complexion and in their 30s. The male was wearing a blue blazer and dress pants. The female was wearing a beige head covering, a dark blue blouse, a long skirt and boots.
"We want to remind people to be aware of this suspicious activity and not engage with anyone who is offering to sell you items, particularity gold or jewelry, in exchange for money," said Visintin.
Anyone with information about the thefts is asked to contact the Vancouver Police Major Crime Section at 604-717-2541 or Crime Stoppers at 1-800-222-8477.‎