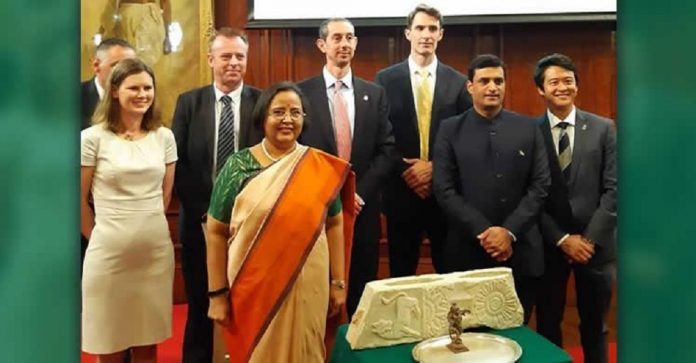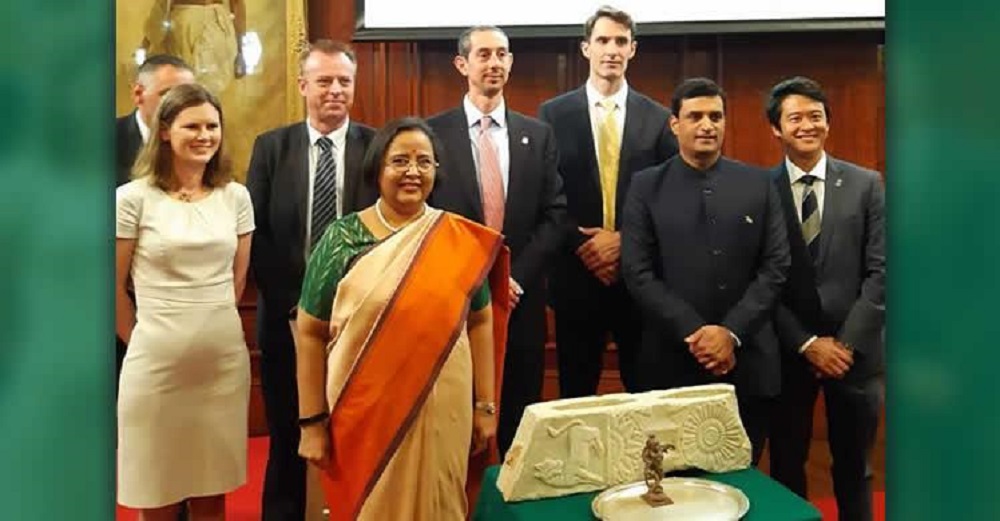 LONDON: Pursuant to an investigation by U.S. Immigration and Customs Enforcement's (ICE) Homeland Security Investigations (HSI), with participation from the Metropolitan Police Service (MPS); the High Commission of India in London in coordination with Indian Customs; and the Manhattan District Attorney's Office in New York (DANY), the limestone carved relief and Navaneetha Krishna Bronze figure from India have been repatriated to their home country. On August 15, the High Commissioner of India in London accepted the return of the artifacts on behalf of India.
The artifacts are linked to one of the most prolific art smugglers in the world, who was recently charged in Manhattan, New York. An individual in the United Kingdom who possessed the items came forward to HSI expressing a desire to surrender the pieces. In June 2019, working with the MPS, the individual cooperated and turned over the artifacts to authorities.
With the assistance of Indian Customs and an expert examination, the limestone relief is estimated to date from 1st Century BC to 1st Century AD, originating from Andhra Pradesh. The bronze figure is estimated to date from 17th Century AD, originating from Tamil Nadu. Both items will be physically examined by domain experts at a later date to establish their exact period and original location. The repatriated artifacts are just two of more than 2,600 antiquities that have been recovered around the world. The investigation remains ongoing.
"The cultural significance of artifacts looted from regions around the world extends beyond a monetary value. The pieces, like those recovered through this operation, are stolen fragments of history; and it is an honor to return them to their rightful home country," said Peter C. Fitzhugh, special agent in charge for HSI New York. "HSI recognizes the importance of both international and local partnerships in locating pilfered antiquities and cultural property, and it is through these repatriations that new generations are able to experience a part of their nation's story."
"The Metropolitan Police's Art and Antiques Unit values the opportunity to work closely with international law enforcement to combat cultural heritage crime. The return of these two items to India is an example of the good results that can be achieved by working together," said Tim Wright, Detective Chief Inspector, Central Specialist Economic Crime for the MPS.
HSI is the largest investigative arm for the Department of Homeland Security and plays a leading role in criminal investigations that involve the illicit distribution of cultural property, as well as the illegal trafficking of artwork, specializing in recovering works that have been reported lost or stolen. HSI's International Operations, through its 67 attaché offices in 50 countries, works closely with foreign governments to conduct joint investigations.