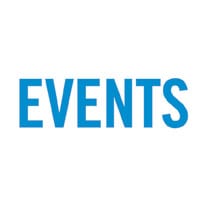 (These are FREE listings. Submit your event at EditorVoice@gmail.com)
Share Ayurveda Conference
May 18-20 at UBC Alumni Centre (Friday, May 18) and Vancouver Downtown Public Library (Saturday / Sunday May 19 / 20). The conference – the first project of the newly registered Canada Ayurveda Research and Education (C.A.R.E.) – provides three days of intensive discussions and teachings and covers a broad range of topics in Ayurveda medicine. www.shareayurvedaconference.com.
Cloverdale Rodeo & Country Fair
May 18-21, at  Cloverdale Fairgrounds in Surrey. Admission for all rodeo performances is $30 including gate (12 and under free). Country Fair admission is $10 (12 and under free). Pre-purchase gate admission tickets at selected London Drugs and IGA stores and save $2. Country Fair with the Envision Financial Kids Zone, Agri Zone and Douglas Lake Equipment Zone, formerly the Cone Zone, S&R Sawmills West Coast Lumberjack Show, the BC Country Music Association Pavilion, the seventh annual World Freestyle Roundup Skateboarding Competition, Ram Truck Test Drive, B.C.'s largest travelling Midway, and the Art Knapp Outdoor Living Pavilion. Open daily from 4 p.m. to 2 a.m. for the 19+ crowd, The Longhorn Saloon will present live performances including the Ken McCoy Band, Ettinger & Big 50 and the Chris Buck Band. Guests of all ages can catch performances on The Lordco Auto Parts Outdoor Entertainment Stage where you can two step the night away to the likes of: Me and Mae, Appaloosa, Dave Hartney, and more. The BC Country Music Association (BCCMA) will be hosting a pavilion that will include a meet-and-greet with BCCMA artists throughout the May long weekend. The Boots and Buckles pavilion is open to all ages and is free until 8 p.m. when it will transform into a live music dance hall for 19+ fair attendees.
Multicultural Spring Festival
Saturday, May 19, 7-9 p.m. (doors open at 6:30 p.m.) at Centre Stage, Surrey City Hall. Vancouver Tagore Society is hosting a multicultural celebration of spring through live music, dance and poetry. The event, 4th Annual Tagore Spring Festival 2018, is inspired by Nobel-laureate Rabindranath Tagore's idea of diversity and pluralism. Artists from different backgrounds will perform in this event displaying their traditions and heritages. This year's highlights are Carnatic classical vocal music by Lakshmi Menon, Bharatanatyam dances by Vidya Kotamraju and Arno Kamolika, and a musical saga of nature and love by Shankhanaad Mallick, Keka Sengupta and Avik Dey. Also, children and aspiring artists will showcase their talent. Admission: By donation, no minimum amount. For more details: http://www.surrey.ca/culture-recreation/23086.aspx. Event page on Facebook: https://www.facebook.com/events/161334521349523/
South Asian Seniors: Ayurveda
Vedic Senior Parivar Centre of Vedic Hindu Cultural Society Surrey invites South Asian adult / senior members as well as non-members to attend a presentation – Ayurveda for Healthy Living & Long Life – by Dr. N.K. Dutta on Sunday, May 20, 2-3:30 p.m., at Shanti Niketan Hall of Lakshmi Narayan Hindu Temple, 8321 140th Street, Surrey. There will be a question and answer session with Dr. Dutta. Tea and light snacks will be served. Contactll Surendra Handa, Coordinator, at 604-507-9945 for more info.
BollyRoots Dandiya Fitness Trial Class
Thursday, May 24, 6-7 p.m. Come out for a free trial class and experience Dandiya Fitness class at BollyRoots Fitness, # 101 12899 76th Avenue. We help women get the body they want through Bollywood-inspired workouts. Our classes such as BollyRoots Dandiya Fitness are unique, fun, and will bring out your inner-Bollywood star. Book your spot: Email: bollyrootsfitness@gmail.com or Phone: 604-725-0921.
Surrey MS Walk 
On Sunday, May 27, in communities across the province, over 3,000 participants will come together for British Columbia's annual MS Walk to fundraise for and help change the lives of Canadians living with multiple sclerosis (MS). The MS Walk at the Tynehead Regional Park, 10017 168th Street, Surrey, starts at 10:30 a.m. with check-in at 9 a.m. The MS Walk is a family-oriented, community event that raises funds in support of the fight to end MS. Participants can choose from varying route lengths, including a wheelchair accessible route for participants using mobility aids. More information is available online at: mswalks.ca
Indian Classical Music Society of Vancouver
Pandit Rajan and Sajan Mishra Live in Concert. Presented by: ICMSV – Indian Classical Music Society of Vancouver. Artistes: Pandit Rajan and Sajan Misra (vocal); Vineet Vyas (tabla) and Sumit Mishra (harmonium). Saloni Gandhi – Concept and Curator for the World Tour. On June 1 at 7:30 p.m. at Anvil Centre, New Westminster. Tickets: Regular – $35, VIP – $50 (inclusive of service charges). Online Purchase: https://www.ticketsnw.ca/TheatreManager/1/tmEvent/tmEvent880.html. Box Office: (604) 521-5050
World Sikh Organization
The World Sikh Organization is hosting an inter-community dinner on Sunday, June 10, 5:30-8:30 p.m., at Bollywood Banquet Hall (#201 – 8168, 128th  Street, Surrey). The cost of the dinner is $25 / person and you can pre-register by contacting Jasmeen Kaur at 778-895-2272 or emailing bcteam@worldsikh.org.
Italian Day on The Drive
Sunday, June 10, 12-8 p.m. on Commercial Drive (from Venables Street to Grandview Cut). Cost of admission: Free. A vibrant cultural street festival celebrating Italian culture, heritage and community with over 150 street participants, comprised of partners, merchants, vendors and community organizations – and an estimated 300,000+ attendees of all ages and cultures. Delicious Italian street food — including pasta, panini, meatballs, arancini, pizza, panzerotti, fried Italian donuts, cannoli, gelato, coffee, and espresso based drinks. For more info: https://www.facebook.com/ItalianDay
Newton Business Improvement Association
Thursday, June 14 at 12 p.m. at Greek Corner: Do you have questions and concerns about what's happening in the Newton Town Centre? Looking for a chance to connect with other businesses and organization in the town centre? Newton Talks is a monthly networking forum for businesses and community to establish a voice for Newton that improves business opportunities, revitalize the area, and creates a sustainable future for the community. Each month the discussion will focus on a different area of concern. Registration required. Open to the Community. Lunch will be provided. June guest: MLA Harry Bains, Minister of Labour. This will be an open forum for you to bring up your questions and / or concerns regarding the Newton Town Centre.
Surrey Walk for ALS
Volunteers, families and friends are gathering once again to raise funds and awareness for people living with ALS. Among the 15 walks happening this year, the Surrey Walk will be held on Saturday, June 16 at Bear Creek Park. Registration will be at 11 a.m. and the walk will start at 12:30 p.m. Volunteers will also be organizing various activities for participants of all ages. Proceeds from the Walk for ALS go to the ALS Society of BC to provide support services for people living with ALS in BC, and to the Canadian ALS Research program. Register today at www.walkforals.ca
PICS & KPU: Learn English
Community Adult Literacy Program (CALP): PICS in partnership with Kwantlen Polytechnic University in Surrey is offering Free English language classes for newcomers, Canadian citizens and work permit holders. Classes run every Monday and Tuesday from 10 a.m. to 12 p.m. Participants learn about the Canadian work culture such as resume writing, cover letter, job search, interview skills and work expectations through English. Qualified teacher Gita, who is certified to teach English as a Second Language and is highly experienced, entices students to practice English communication while working in pairs or group activities. Hands-on computer activities, visits to the WorkBC centre and presentations by guest speakers are part of the curriculum. Daily news events and other topics of interest to the students are part of the daily routine. Free on-site childcare is available for students with children. Call Eva Touzard at 604-596-7722, ext. 138, to register.
Delta: Parent-Child Mother Goose
A new session of Parent-Child Mother Goose will begin mid April.  There is still space available at the George Mackie Library and the North Delta Family Place locations.  If you are a Delta resident, call the George Mackie Library at 604-594-8155 and talk to a staff member to register.  Discover fun with rhymes, songs, and stories. This is an interactive program for babies 15 months and younger as well as caregivers and continuing until June 18, from 10:30-11:30 a.m. at the George Mackie Library or on Fridays, from now to June 15, 12-1 p.m., at the  North Delta Family Place at New Hope Church, 11838 – 88th Avenue.  Mother Goose helps your baby learn speech and language skills. Healthy snacks are provided.
(For more events, visit the "Events" section of our website at voiceonline.com)