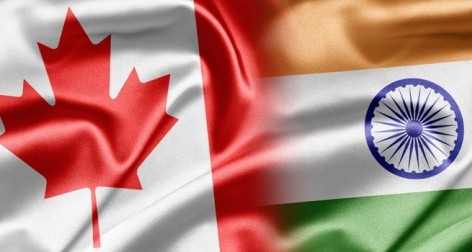 KARINA Gould, federal Minister of International Development, on Tuesday announced that Canada is providing $10 million in funding for humanitarian assistance to the Canadian Red Cross to support the Indian Red Cross Society's response to the devastating situation unfolding in India.
Canada's contribution will support the procurement of essential supplies and medicines, including oxygen cylinders for clinics and ambulances.
Canadians wishing to donate to emergency efforts in India can do so through the Canadian Red Cross.
"Canada stands with the people of India as they go through these difficult times. This funding will help meet some of the most urgent medical needs like purchasing and distributing essential supplies as well as supporting vital blood and ambulance services," said Gould.
Prime Minister Justin Trudeau tweeted: "Right now, the people of India are facing a tragic situation. To help with everything from ambulance services to buying personal protective equipment, we're contributing $10 million to @IndianRedCross through @RedCrossCanada."
He added: "We stand ready to donate extra medical supplies, too."
Foreign Affairs Minister Marc Garneau tweeted that he spoke with India's External Affairs Minister Dr. S. Jaishankar on Tuesday "to convey Canada's solidarity with the people of India as they face this deadly wave of #Covid19."
He added: "Canada is exploring all options to support India's urgent needs. We are ready to assist."
Associated Link: Canada and India