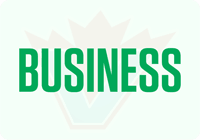 THE monthly Business Barometer index for British Columbia moved 0.9 points in June, reaching an index of 53.6 according to the latest survey results from the Canadian Federation of Independent Business (CFIB). The low index continues to reflect the significant stress and challenges entrepreneurs face as the navigate the COVID-19 pandemic. While several sectors look to reopen and/or expand services as the province enters Phase 3 of BC's Restart Plan, small businesses continue to face a list of challenges.
While some business owners are relatively confident their business will recover from the COVID-19 pandemic, there is a stark difference upon examination of those expecting worse outcomes. Results show 10 per cent of businesses expect a 'much stronger' performance in 12 months, and 31 per cent expect 'somewhat stronger' outcomes. Contrary, 20 per cent expect a 'somewhat weaker' performance, while 14 per cent expect a 'much weaker' performance in 12 months. The remaining 25 per cent expect their business performance to be 'about the same'. This serves as an important reminder of the uncertainty ahead as businesses embark on their own path of recovery, each with their own unique set of challenges, says the CFIB.
"Entrepreneurial confidence in BC appears to be stabilizing somewhat. However, the outlook for small business remains concerning as they face many uncertainties and challenges on the road to recovery," says Annie Dormuth, Director of Provincial Affairs, Alberta. "It is vital that government is nimble and timely in addressing small business concerns. Small businesses are the foundation of the road to recovery, and preserving their livelihood should be a top priority for the province," adds Dormuth.
The CFIB says for those allowed to keep their doors open or remain partially operational during the pandemic, the future is still unclear. Survey findings also indicate that 50 per cent of small businesses who are fully or partially closed say they have not reopened fully because sales will be too low to make it worthwhile.
Measured on a scale between 0 and 100, an index level above 50 means owners expecting their business' performance to be stronger in the next year outnumber those expecting weaker performance. An index level of between 65 and 75 means that the economy is growing at its potential.
To view the full report, visit http://www.cfib.ca/barometer  

The provincial numbers for June were: Nova Scotia (62.3), Saskatchewan (59.1), Newfoundland (58.3), Alberta (55.7), Manitoba (55.3), Ontario (54), BC (53.6), New Brunswick (46.6), PEI (40.6), and Quebec (38.1).