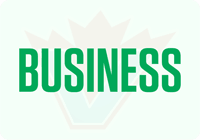 In B.C., 60 per cent of businesses fully open, 33 per cent back to full staffing, 26 per cent back to normal revenues
THREE-QUARTERS of Canadian small businesses have taken on debt as a result of COVID-19 and a majority of those with debt (68 per cent) estimate it will take more than a year to pay off, according to new survey results featured this week on the Canadian Federation of Independent Business (CFIB)'s Small Business Recovery Dashboard.
The dashboard is part of CFIB's #SmallBusinessEveryDay campaign encouraging Canadians to get involved in the recovery effort by shopping local. Other key indicators include the number of businesses that are fully open (58 per cent), the number that are back to full staffing (35 per cent), and the number that are back to normal revenues (24 per cent).
"Government debt has ballooned and so too has the private debt taken on by small businesses to deal with COVID-19," said Laura Jones, Executive Vice President at CFIB. "I've talked to many businesses that are open again, but are worried about being able to outrun the debt they have accumulated, particularly with sales still down. Recovery is going to be a slow slog and both governments' and customers' support is critical to make it happen."
The Canadian small businesses that have incurred debt because of the pandemic report they have taken on $135,000 on average. Based on these survey results and after adjustments to reflect the entire economy, CFIB estimates that the total debt taken on so far by Canadian small businesses as a result of COVID-19 is $117 billion.
British Columbia
Survey results specific to British Columbia show 60 per cent of businesses are now fully open, 33 per cent are back to full staffing, and 26 per cent are back to normal revenues. In terms of debt, 70 per cent have taken on debt, and 67 per cent estimate it will take more than a year to pay off. The average British Columbian small business has incurred $129,194, where the total estimated debt for BC businesses due to COVID-19 sits at $16.9 billion.
To finance COVID-19 revenue shortfalls and extra costs, BC businesses are relying on personal savings (38 per cent), credit cards (35 per cent), bank loans (17 per cent), retirement savings (10 per cent), mortgages (9 per cent) and loans from families and friends (7 per cent).
"Many small businesses here in British Columbia have taken on significant debt and are struggling to regrow their revenues," says Muriel Protzer, Senior Policy Analyst, BC and the North. "Every customer that walks in their door or makes a purchase online gives that small business hope. There is no better time than now to find your next favourite neighbourhood spot. Together, we can keep small business alive in our communities by thinking and acting local."
CFIB recently launched #SmallBusinessEveryDay to promote Canadian initiatives that support local businesses and emphasize how important customers are to their recovery. Consumers will find information about campaigns like Points for Canada (2x the RBC Rewards points for shopping at local restaurants and retail), The Big Spend (dedicating July 25 to shopping local and boosting spending at small businesses) and Distantly (a site allowing customers to donate to businesses that need help) at www.SmallBusinessEveryDay.ca.
"Feeling customer support is a bright spot for business owners who are financially and emotionally stressed. The more we can do to support local, the faster we can all recover from the economic meltdown that came with COVID-19. Let's make it a small business summer and think #SmallBusinessEveryDay so small businesses have a tomorrow," said Jones.