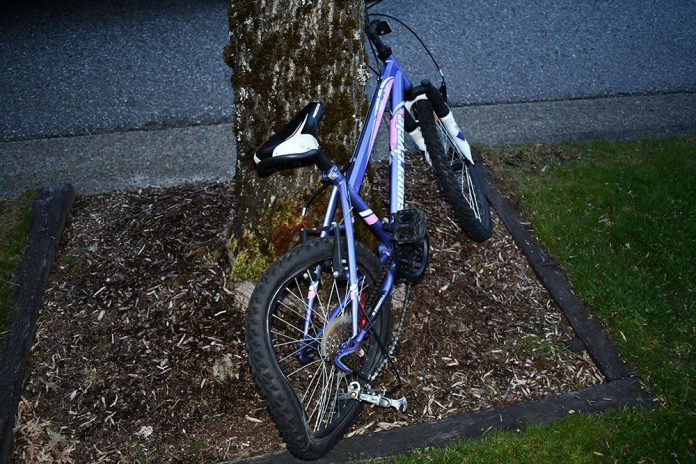 A 10-year-old boy is now recovering at home as Coquitlam RCMP investigate how his bicycle collided with a black Infinity QX60 on Thursday, April 30, at about 6 p.m.
The crash happened at the intersection of Parkway Boulevard and Forestridge Place, Coquitlam, near the boy's home. His condition immediately after the collision was quite serious but has improved significantly in the days since.
"If anybody saw anything or has security video that showed the moments before the crash, please call our non-emergency number at 604-945-1550," said Cpl. Michael McLaughlin on Monday. "We're asking all parents to ensure their children wear proper safety gear and know the rules of the road- even in a quiet neighbourhood. Drivers should remember that quiet roads probably have children nearby."
The driver of the Infiniti has been cooperative with police. There is no initial indication that impairment or excessive speed were factors.
Coquitlam RCMP's Criminal Collision Investigation Team has been called in to lead this file. The processing of vehicle data and expert reports is expected to take months.
No arrests have been made or charges laid.