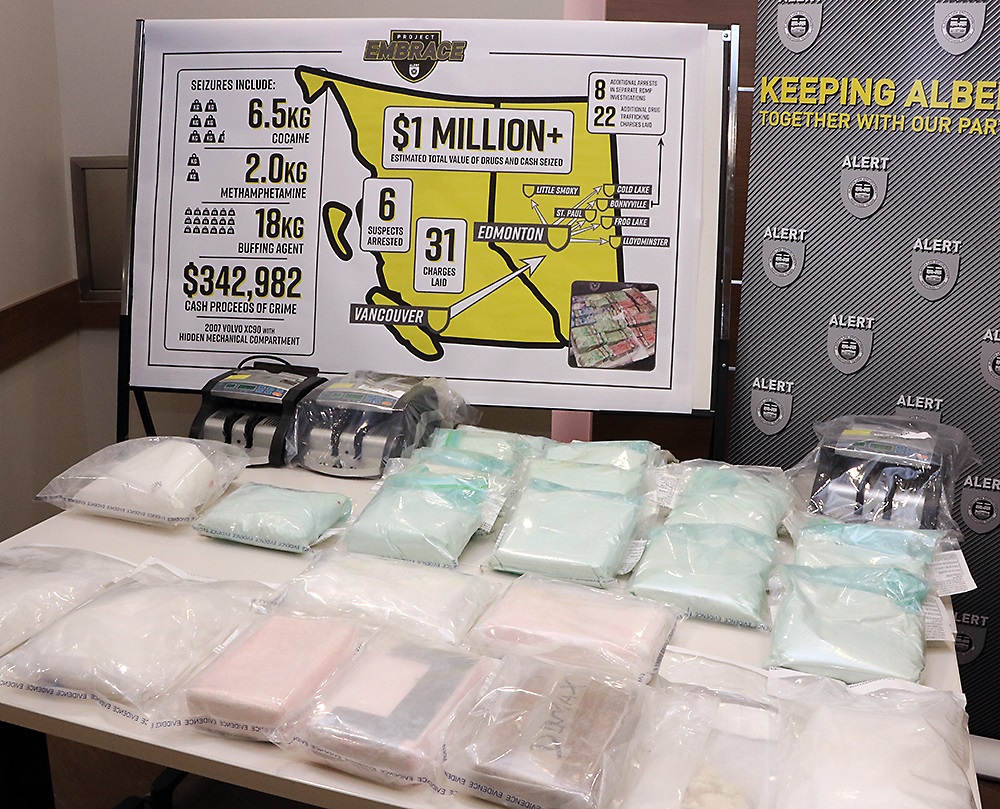 A drug trafficking network that spanned Alberta and British Columbia has been dismantled. ALERT's Project Embrace has resulted in the arrest of six suspects, including Vancouver's David Davinder Lally, 40, and the seizure of over $1 million worth of drugs and cash.
Project Embrace was a nine-month investigation that targeted all facets of the suspected criminal network's operation, including supply, distribution, and street-level sales. ALERT (Alberta Law Enforcement Response Teams) Edmonton's organized crime team led the investigation with the assistance of B.C.'s Combined Forces Special Enforcement Unit (CFSEU-BC) and Bonnyville RCMP.
More than six kilograms of cocaine and two kilograms of methamphetamine were seized, along with more than $342,000 in cash. In addition, half a dozen suspects were charged, with the most recent arrests taking place in late June 2019.
Project Embrace collected evidence to suggest an Edmonton-based group coordinated the supply of drugs from B.C. and then facilitated distribution in Alberta – specifically in the communities of Bonnyville, Lloydminster, St. Paul, Cold Lake, Little Smoky and Frog Lake.
Investigators allege that Matthew Castle was at the centre of the Edmonton group, which involved family members and associates. Castle allegedly conspired with B.C.-based David Davinder Lally and Jacob Fralin to import drugs into Alberta.
Six homes were searched, including four in Edmonton and two Vancouver apartments. In total, investigators seized: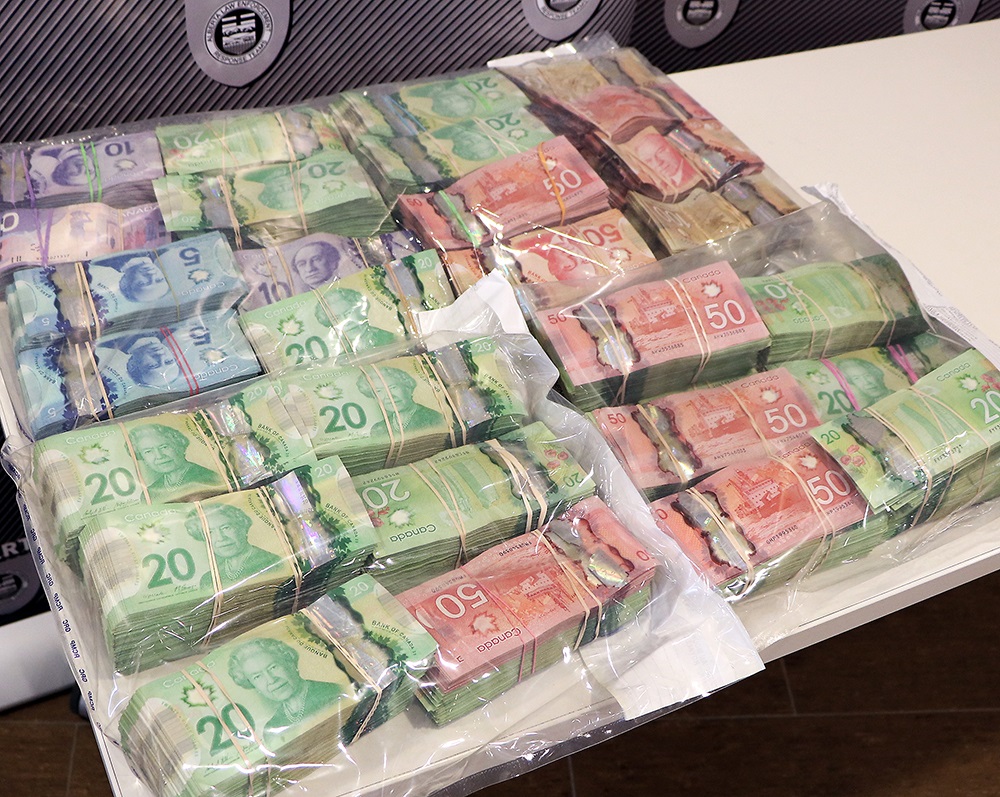 6.5 kilograms of cocaine;
2 kilograms of methamphetamine;
18 kilograms of a cocaine buffing agent;
$342,982 cash; and
a 2007 Volvo XC90 with a hidden mechanized compartment.
The following suspects were each charged with conspiracy to traffic drugs, in addition to a range of other offences:
Matthew Castle, 29, from Edmonton;
Terri Lynn Castle, 50, from Edmonton
Christian Castle-Wasson, 18, from Edmonton;
David Davinder Lally, 40, from Vancouver;
Jacob Fralin, 32, from Vancouver; and
Ryan Rautiainen, 26, from Lloydminster.
Project Embrace began in October 2018 when Bonnyville RCMP developed criminal intelligence about drug trafficking taking place in the area.
In conjunction with Project Embrace, Bonnyville RCMP arrested a number of street-level dealers in separate investigations. Eight of them were charged with multiple counts of drug trafficking.
A number of other police agencies were involved in Project Embrace, including Edmonton Police Service, Vancouver Police Department, RCMP K-Division, Kamloops RCMP, Lloydminster RCMP, Cold Lake RCMP, Elk Point RCMP, Kitscoty RCMP and St. Paul RCMP.
Members of the public who suspect drug or gang activity in their community can call local police, or contact Crime Stoppers at 1-800-222-TIPS (8477). Crime Stoppers is always anonymous.