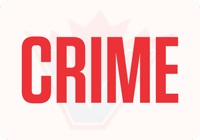 ON Tuesday, March 14 at 8:30 p.m., Abbotsford Police patrol officers responded to a sudden death located in a residence at an apartment complex in the 2200-block of Mckenzie Road.
Police completed an investigation of the scene, which included attendance by the BC Coroner Service. Through this investigation, investigators believe the death of the 24-year-old female to be suspicious.
The Abbotsford Police Major Crime Unit is in the preliminary stages of this investigation. "However, early indications suggest this incident is isolated to this residence," said Sgt. Paul Walker.
The Abbotsford Police Major Crime Unit will be transitioning this investigation to the Integrated Homicide Investigation Team (IHIT).
Anyone with information about this incident, dashcam footage or CCTV from the area are requested to call the IHIT Infoline at 1-877-551-4448.