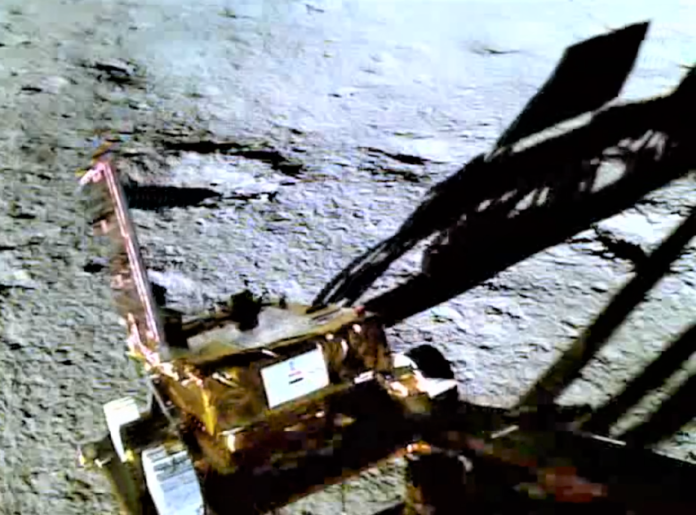 THE Indian Space Research Organisation (ISRO) released the much-awaited video of the rover on the moon on Friday.
In the video, taken by one of the lander's cameras, the rover with its solar panel deployed can be seen slowly going down the ramp, touching the moon soil and moving forward.
One can also see the rover's wheel imprint on the lunar soil as well as the shadow of the rover with the solar panel.
… … and here is how the Chandrayaan-3 Rover ramped down from the Lander to the Lunar surface. pic.twitter.com/nEU8s1At0W

— ISRO (@isro) August 25, 2023
In another post on X, ISRO said: "A two-segment ramp facilitated the roll-down of the rover. A solar panel enabled the rover to generate power."
ISRO also tweeted: "All planned Rover movements have been verified. The Rover has successfully traversed a distance of about 8 meters."