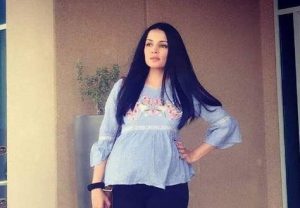 Mumbai (PTI): Actor Celina Jaitly has given birth to her second set of twin boys but the news is "bittersweet" as she and hotelier husband Peter Haag lost their fourth son shortly after he came into the world.
The 35-year-old actor, who became a mother for the second time on September 10, took to social media where she announced the arrival of her sons but said as much as the couple was elated with the news, the joyousness felt incomplete as Shamsher succumbed to a serious heart condition.
"The Gods above have blessed us yet again with another set of very handsome twin boys 'Arthur Jaitly Haag' and 'Shamsher Jaitly Haag' in Dubai on 10th September 2017.
"However, life is not always how we plan it to be. Our son 'Shamsher Jaitly Haag' succumbed to a serious heart condition and could not continue his journey in this world," Celina wrote on Facebook.
The actor, who has had a tough last two months as she lost her father Colonel Vikram Kumar Jaitly due to prolonged illness, also remembered him.
Celina further wrote that baby Shamsher is in good company with his grandfather in heaven.
"We thank you all in advance for your love and continued support," she wrote.
The actor is also a mother to five-year-old twins, Winston and Viraaj.