A jury on Monday found Hells Angel Larry Amero guilty of conspiracy to commit murder in the shooting death of Sandip "Dip" Duhre at Downtown Vancouver's Sheraton Wall Centre on January 17, 2012, and the homicide of Sukhveer (Sukh) Dhak who was gunned down along with his bodyguard, Thomas Mantel, in the lobby of the Executive Hotel and Conference Center in the 4200-block of Lougheed Highway in Burnaby on November 26, 2012.
Rabih (Robby) Alkhalil was found guilty of conspiracy and first-degree murder in Duhre's death and guilty of plotting to murder Dhak, the Vancouver Sun reported on Tuesday.
Amero and Alkhalil were on trial in the B.C. Supreme Court in Vancouver where Justice Miriam Maisonville gave instructions to the jury.
The alleged hitman himself – Dean Wiwchar – will go on trial later.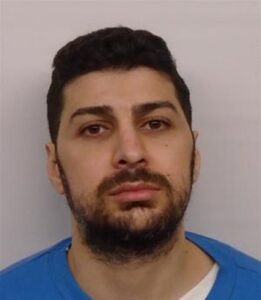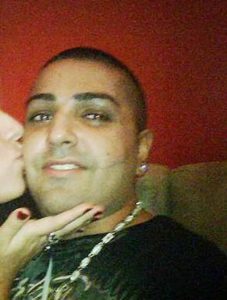 Alkhalil, who escaped from North Fraser Pretrial Jail on July 21, has yet to be nabbed. He was extradited from Greece in 2015 and was serving a life term for murder for his role in the 2012 murder of Johnny Raposo in Toronto's Sicilian Sidewalk Café on College Street. His 2017 trial heard that Raposo was killed for a 200 kg shipment of cocaine from Mexico.
Alkhalil has pleaded not guilty to the first-degree murder of Duhre, while Amero had pleaded not guilty to conspiring with others to murder Duhre.
Both Alkhalil and Amero had also pleaded not guilty to conspiring to murder Dhak.
Back then, the gangland conflict was mainly between the United Nations gang and all the remnants and allies of the Dhak-Duhre side of things — and the so-called Wolf Pack: certain Hells Angels like Larry Amero and their allies and associates, the Independent Soldiers and the people that they brought to the equation and the Red Scorpions.
Red Scorpion leader Jonathan Bacon was gunned down in Kelowna on August 14, 2011, when Amero was also seriously injured. Alkhalil and Amero were accused of seeking revenge.
Three of Alkhalil's brothers have been killed in gangland conflicts. Nabil Alkhalil, 42, was shot dead in a suburb of Mexico City in 2018. He had left B.C. for Mexico in 2013 after he was threatened with deportation for cocaine trafficking.
Khalil Alkhalil, 19, was shot to dead in Surrey in 2001 during a conflict over a $200 drug debt; and Mahmoud Alkhalil, 19, was killed in a gangland shoot-out in the Loft Six nightclub in Vancouver's Gastown in 2003.