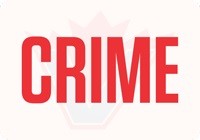 RCMP have notified the Independent Investigations Office of British Columbia (IIO BC) of an incident which resulted in the death of a man last night in Chilliwack.
On May 23, shortly before 5:30 p.m., Chilliwack RCMP were called to check the well-being of an emotionally distraught man in possession of firearms at a residence in the 46000-block of Christina Drive. When frontline officers arrived, the man allegedly fired shots at them.
The officers retreated and took steps to contain the residence. No one was injured. Officers evacuated homes in the immediate area and called the Lower Mainland Emergency Response Team, and a RCMP crisis negotiator to the scene to assist.
An interaction between the man and police resulted in shots being fired by police. The man exited the home during the interaction and then returned inside. A robot was deployed by police to safely conduct a search of the home. The man was found unresponsive inside. Despite life-saving measures performed by emergency medical crews at the scene, he died.
The IIO BC and the BC Coroners Service are now investigating to determine whether police actions or inactions are linked to the man's death. As the matter is now under investigation by the IIO BC, no further information will be released by police.