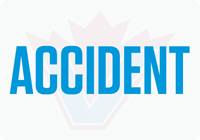 NEW Westminster Police are investigating a fatal collision involving three vehicles that occurred at approximately 7 p.m. on Wednesday at the entrance of an underground parkade near Quayside Drive
Witnesses called 9-1-1 to report the collision and first responders rushed to the scene and found the driver of one vehicle unresponsive. All other drivers remained on scene, did not report any injuries, and are not believed to be involved in the cause of the collision, police said.
New Westminster Fire and Rescue Services and BC Emergency Health Services paramedics provided aid to the unresponsive driver, however, she was declared deceased at the scene. BC Coroner and the New Westminster Police Department Major Crime Unit attended the scene. The Major Crime Unit took conduct of the investigation.
"Police are in the early stages of this investigation," said Sgt. Leaver. "The Major Crime Unit will be taking all contributing factors into account when determining the cause of the collision."
Police said that investigating the scene of the collision took several hours and thanked the residents of the multi-family building for their patience as detectives conducted their work.