POLICE in Ontario are searching for three white men after a deadly attack on restaurant owner Sharif Rahman, 44, in downtown Owen Sound.
Police say Rahman and his nephew were attacked by three men outside the restaurant on August 17 after they were asked to settle their bill.
While the nephew suffered minor injuries, Rahman was rushed to the hospital in critical condition. On August 24, Rahman succumbed to his injuries.
Owen Sound Police announced on Saturday that the Grey Bruce Detachment of the Ontario Provincial Police (OPP) is assisting them with the homicide investigation.
Police are seeking the public's assistance in locating three suspects, who are described as:
Male, white, 5'10"- 6'2" tall, medium build with short dark hair, wearing a light blue t-shirt, black shorts and black running shoes, mid-twenties to mid-thirties in age.

Male, white, 5'10"- 6'2" tall, medium build with short brown hair which is longer on top, wearing an orange t-shirt, black shorts and black running shoes, mid-twenties to mid-thirties in age.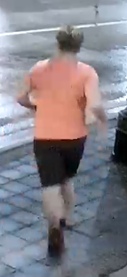 Male, white, curly hair wearing shorts and a t-shirt, late forties to mid-fifties in age.
The suspect vehicle is similar to a grey or blue 2000's model Ford Escape or Mazda Tribute.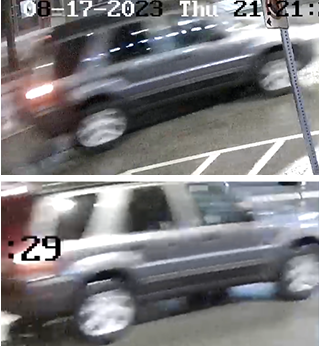 The Mayor of the City of Owen Sound, Ian Boddy, said in a statement on Friday: "On behalf of my Council colleagues and City staff, I offer my sincere condolences to Sharif's wife Shayela, his children, to the Rahmans' extended family members and friends, and to our entire community. Sharif was an exceptional member of our community, who dedicated his time to City and County Committees, as well as a successful entrepreneur, and a devoted family man. His passing is a tragic loss for our community and it is a time to come together with compassion and support. Let us all reflect on Sharif's kindness and his love of the community by treating everyone with the same generosity he embodied."
"Flags at City facilities will be lowered to half-mast from Friday, August 25 at noon until Monday, August 28 at noon," the City said in a press release.
A GoFundMe page to support Rahman's family had raised more than $200,000 of its $25,000 goal by Sunday night.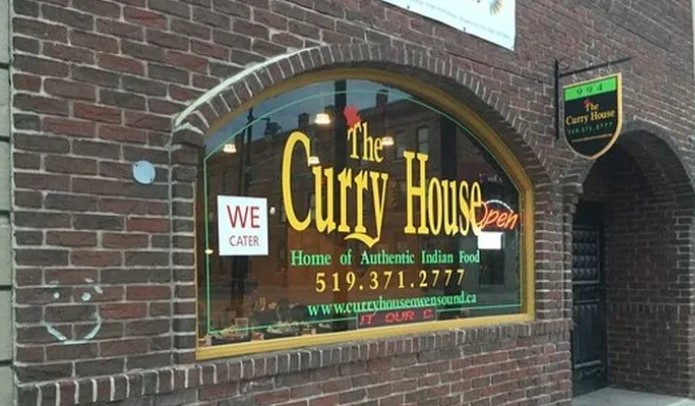 Alysha Brilla, a three-time Juno Award nominated artist, songwriter and music producer, said on her Facebook: "Sharif was such a sweet and gentle spirit who gifted Owen Sound with a space to eat, connect and share community.
"Everytime we came to Owen Sound to perform music or teach diversity workshops in the schools, we would visit Sharif and his restaurant.
"Sharif's murder leaves behind his family and my heart is with them as they grieve this shocking and very scary loss. Sharif was only 44.
"Ontario, so called "Canada", we have a racism issue and the three white men who senselessly murdered our friend are still out there. This makes me scared for my friends and family. Someone knows something and I ask us as community to try and help bring some justice and safety to our community by finding the men and their vehicle pictured in this post. Share widely."
If you have information that might assist the investigation, you are requested to call Owen Sound Police Service at 519-376-1234. Should you wish to remain anonymous, you may call Crime Stoppers at 1-800-222-8477 (TIPS) or submit a tip online at https://crimestop-gb.org/. You may be eligible for a reward from Crime Stoppers of up to $2,000.