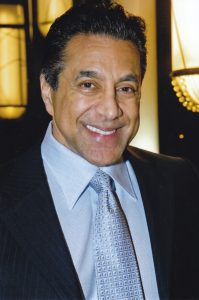 IT was rewarding to some extent, frustrating at times – and even ugly for former solicitor general Kash Heed while dealing with South Asian gangsters during his time with the Vancouver Police.
This week, I had a conversation with Heed, after The VOICE's special columnist Indira Prahst told me how former gang member Moe Bhatha was all praise for Heed for helping him to quit his former lifestyle at a gang event in Vancouver on Monday.
Heed declined to talk about individual cases, saying that they could speak for themselves. But he added: "I probably saved a few of our community's boys' lives by getting directly involved in it."
Heed and I have been interacting for some 14 years or so. I had first challenged him to do something about the formation of a gang task force to deal with South Asian gangs as the problem was out of control and he along with Wally Oppal, who was a judge at the time, took action on that front. Of course, later everyone started taking credit for it, but readers of The VOICE know the truth as they can recall all my fiery write-ups attacking the Liberal government headed by then premier Gordon Campbell and even accusing it of being racist. In fact, I was the first to report that a gang task force had been formed in secret. It's all there in black and white.
IF you refer to the past issues of this newspaper, you can see for yourself that in March 2002 I wrote an article titled, "No joint task force for Indo-Canadian gang killings and violence," in which I bluntly pointed out:
"What the VOICE has figured out is that the 50 missing women's case (the number of missing women has now gone up) that is being jointly handled by the Vancouver Police Department and the RCMP and that is spending more and more resources on this massive investigation is the reason why they are unable to form the joint task force."
Several times after that, The VOICE repeated its demand for a joint task force to deal with Indo-Canadian gangsters killing one another and warning that innocent people will sooner or later get killed in the process and accusing the Liberal government of racism.
The government finally acted but kept the whole task force plan a top secret – until The VOICE exposed it in November, 2002, in an article titled, "Joint task force to deal with Indo-Canadian gang violence." It took mainstream media a long time to catch up with The VOICE because the police kept denying its existence!
However, by 2004, the task force had been quietly disbanded!
That's when The VOICE started fighting for one again, urging Indo-Canadian leaders to pressure the government for it and urging community leaders to apply pressure.
The task force was then revived as the B.C. Integrated Gang Task Force in 2005.
Of course, after that everyone started claiming credit for its formation – and that's fine. However, besides The VOICE, Heed and Oppal were the main people.
I came to Vancouver in 1991 and started working as a journalist once again in 1993. The following year I started covering Indo-Canadian / South Asian gangs, starting with the murders of brothers Jimmy and Ron Dosanjh that came as a terrible shock to me. I just couldn't believe that there were so many young South Asian gangsters here.
Covering the notorious Bindy Johal and his gang members was a challenge as I openly wrote in The VOICE that they were NOT the type of guys our youth should regard as role models. Bindy even mentioned my write-ups to a staff member ("I am Bindy – the guy your editor writes about all the time," he introduced himself), but he never threatened me directly or indirectly.
ANYWAY, back to my conversation with Heed this week.
Heed recounted how he had over the years tried to get people like Moe out of gangs. He said: "A lot of them have confided in me and a lot of them have said it is too late for them, for example, when we talked about Sandip [Duhre] and others like him that are now dead."
He added: "Fortunately, we have examples like Moe where they listened and they have managed to remove themselves from that gang lifestyle; they are still alive to talk about it. And Moe is one of several individuals that I worked with to try and get them out of that lifestyle and they are still alive to this very day."
I asked Heed if he used any special tactics and he replied: "There is no magical formula to it. You've just got to connect with these people and develop the relationship in order for them to trust you. For example, Moe; it was me being continually on his case about what he was doing and what was going on and what his life was going to turn out to be.
"As I have said before, there are three things that happen to these gang members – they end up dead or they end up in jail or they end up being drug addicts.
"Now we have a fourth option and that is to get out of that lifestyle and stay alive."
Of course, Heed met Bindy Johal. He recalled: "Bindy Johal … as much bravado as he had, he never got in my face and respected me for what I did. I would run into him quite a bit during my time in policing and at the gym that I worked out in. He showed respect. … I never did converse with him or anything of that nature, but he stayed out of my way and I did what I had to do as a police officer."
Heed also noted: "When you go back to the early 90s when this [the problem of South Asian gangs] started to take off, talking to these guys, unless it was police related, didn't help. One of the few that I talked to that was really entrenched in this lifestyle was Ranj [Ranjit] Cheema and up until just before he died, he would always come and talk to me and he respected me.
"He was one of the few that carried on living for a few more years from that era of Bindy Johal and Ron and Jimmy Dosanjh."
THAT reminded me of what Heed told me back in May of 2012 when Cheema was gunned down as he was getting into an SUV just outside his southeast Vancouver residence.
At the time, Heed told me: "I met him years ago when I was an officer in the gang crime unit and then when I moved up my various positions in the organization I would run into him a fair amount. He went to some of the same gyms that I went to. When I was involved – it was because of you that I became heavily involved in trying to deal with some of the deaths of our young ones in the Indo-Canadian community [I had at the time, as I mentioned earlier in this write-up, bluntly asked Heed what he was doing to help the community] – I would often run into him and talk to him."
Heed also noted back then: "He was part of that original group back then when Bindy Johal was around and he hung around with Bobby Kandola and the Los Diablos gang many, many years ago. But he kind of branched out and had his own little group of people going on. When you are involved in that you often will be involved with various people based on what type of deal you are going to get – drug trafficking or something like that. They are in it to make money."
This week, when I asked Heed about another well-known former gang member, Peter Gill, he said: "Yes, I knew him when he was out there in his heyday as a gang member associated with these people. I run him into occasionally now and he just shows me some respect. I never ever talked to him about the lifestyle or anything like that, but he would always take it upon himself to say 'you know this is what you have to do with the kids nowadays.' He was always there to offer his opinion on what needs to be done – not necessarily the opinion that I believed in, but certainly he was there to express his opinion to me."
HEED also told me once again about the nasty encounter he had with gang member Paul Dosanjh when he was having dinner with his wife at a restaurant. He recalled: "One of the individuals was giving me the signs and mouthing off and gesturing across the room at the Cactus Club and the next week he ended up dead and that was Paul Dosanjh."
Heed added: "But through all my career most of the gang members from our community were respectful of me. I knew what they were doing and they certainly knew that I had a role to play.
But the ones that I did have a discussion with, it was all related to what we had to do to make sure our youth don't carry on down the gang path."
And talking of Paul Dosanjh, here is some VOICE history for you again: I was the first to report that there was an Indo-Canadian gang member involved in the deadly August 16, 2003 Loft Six nightclub in Gastown in downtown Vancouver. Three males died and five others were wounded (two others were grazed by bullets).
In the front page story in the August 23 issue of The VOICE, I had written: "Last Saturday's deadly shooting at Gastown's Loft Six nightclub in Vancouver involved an Indo-Canadian male who police sources told The VOICE was known to several police officers.
"Because of legal and technical reasons we cannot reveal more about him at this stage. But police sources said that this was a fight between different gang members, not the usual Indo-Canadian on Indo-Canadian violence.
"Police spokesperson Constable Sarah Bloor put it as diplomatically as possible to the media when she said that Loft Six was known to be frequented by gang members "including outlaw motorcycle gangs, Indo-Canadian gang members and Asian gang members" and that "some of these individuals were in the club at the time of the shooting.""
Well, six months later, in March 2004, Paul Dosanjh was history. He was killed inside the Gourmet Castle Restaurant at 2828 East Hastings.
Interestingly, one of those who died in that shooting was Mahmoud Alkhalil (whose family came from Saudi Arabia in 1990 and stayed on in Canada after making a refugee claim). His brother, Rabih "Robby" Alkhalil, is being extradited from Greece to to face murder charges in the January 2012 killing of Sandip Duhre at the Bar One restaurant in downtown Vancouver Sheraton Wall Centre in the 1000-block of Burrard Street.