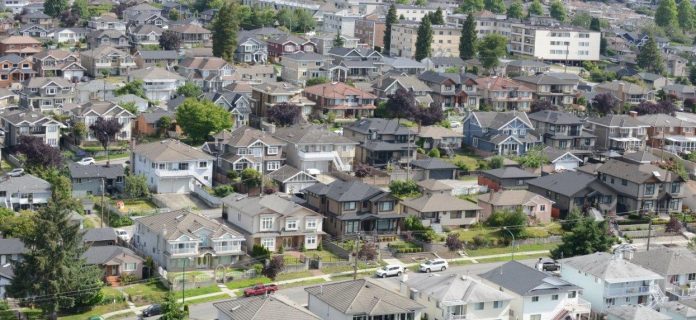 THE Union of BC Municipalities (UBCM) notes that almost daily, we're told that fixing B.C.'s affordable housing crisis is a seemingly simple matter of supply and demand and that local municipalities aren't doing enough to approve more housing to be built quickly.
However, a newly-released UBCM report, Building BC: Housing Completions & Population Growth 2016-2021, shows resolving the affordable housing shortage is much more complex than just building more homes. Drawing on current data, the report identifies additional factors that must be recognized as playing a large role in the affordable housing problem. The report incorporates analysis by Andy Yan, Director of the City Program at Simon Fraser University.
Opinions frequently suggest that B.C.'s housing inventory is not keeping pace with our growing population. However, data from Statistics Canada, including the 2021 Census, show the number of houses being completed in B.C. closely matches our population growth. When factored with the average household size in B.C., the number of new homes aligns closely with the growth in population.
Between 2016 and 2021, the province's population grew by 7.6 percent, while the number of dwellings grew 7.2 percent, the largest growth of any province or territory except the Yukon.
Figures also reveal that approvals have facilitated growth in the number of dwellings that exceeds local population growth in communities like Squamish (30.3% dwelling growth vs 21.8% population increase), Kelowna (15.5% vs 14%), Prince George (4.8% vs 3.3%), Victoria (8.2% vs 8.0%) and Vancouver (7.5% vs 7.3%).
Tackling affordability will require incentivizing the right supply including affordable rental housing and co-ops, and addressing the market-skewing influence of speculative demand. Statistics show too much new housing construction is investor-driven and that is contributing to high prices for anyone trying to get into the housing market.
A January 2022 Bank of Canada report found more than 20 per cent of new home purchases across Canada are made by investors.
Some communities in BC have seen an exponential increase in the flipping of pre-sale condos. In Langley, flipping has grown 724% over the past three years, while Abbotsford saw 161% growth.
There were 185 apartment building transactions in Metro Vancouver and Greater Victoria in 2021, with a total value of $3 billion – a three-fold increase over the previous year. A full 60% of these transactions were made by major institutional investors and real estate investment trusts (REITs). Such transactions can lead to significant rent hikes and pose challenges for non-profits forced to compete for new properties at a significant disadvantage.
In the report, UBCM recommends a Demand Management Strategy to address the wide range of housing affordability pressures including speculative investment and short-term rentals. UBCM has contributed to this conversation already with a report last year by a joint UBCM-Province Advisory Group on Short-Term Rentals. It recommends ways to enable local governments to immediately free up long-term rental supply currently being used as short-term rentals.
UBCM also recommends an overall Rental Housing Strategy to address B.C.'s rental housing deficit built up through decades of policy priority on homeownership. This would see a variety of incentives and investments to support "right supply" including co-ops and other forms of attainable housing – and not just building "for the sake of supply".
Provincial approval processes and referrals are among the contributors to delays in B.C. housing construction. A streamlining of B.C.'s approvals process is recommended as detailed in the government's own Development Approvals Process Review Report. These needs have been echoed by the Canadian Home Builders' Association British Columbia, which recently noted, "The process to build a home is complex and often requires cross-ministerial involvement." Other challenges include shortages of qualified professionals, a lack of developers in rural and northern communities, significant trades shortages and supply chain issues.
The Federal Government has significant policy levers that dwarf anything that local governments could undertake to address affordability, including monetary policy and interest rates.
The UBCM report, therefore, recommends an 'All-Government Approach' towards housing affordability in which all orders of government collaborate at a community level to bring about community appropriate change.
Councillor Laurey Anne Roodenburg, UBCM President, says: "Our report shows that local governments have been approving enough housing supply to keep pace with population growth in B.C. It is also clear that many other factors – including the 'financialization' of the housing market; shortages in skilled trades and materials; and multiple layers of provincial regulation – are leading to a dire shortage of attainable options for those in need of a home. Given the societal challenge before us, all levels of government and industry need to work more closely to identify and implement policies that will lead to substantive change." 
Burnaby Mayor Mike Hurley says: "Over the last three years, the City of Burnaby has pursued an innovative and collaborative approach to addressing the housing crisis in our community.  We have used every tool in the local government toolbox, including adopting the first Rental Use Zoning policy of its kind, donating City lands, and providing millions of dollars in Housing Grants to spur the creation of non-market and rental housing.  We recognize that building supply alone will not make life more affordable for Burnaby residents. Our policies have led to record growth in the development of non-market rental housing in Burnaby, but we're still playing catch-up. To solve the housing crisis, it is clear that all levels of government need to come together and endorse a collaborative approach to addressing housing affordability." 
Andy Yan, Director of the City Program, Simon Fraser University, says: "For communities across British Columbia, they need all levels of government, non-profit and private sectors to work collaboratively to build the housing that British Columbians need for the vibrant and dynamic communities they want."