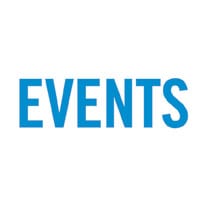 The Music BC Industry Association has announced that a total of 12 emerging BC artists have been selected to perform at Rifflandia Music Festival, an annual music festival taking place in Downtown Victoria between September 13 and 16. Music BC has partnered with Rifflandia Music Festival to sponsor a emerging artists stage and industry development programs.
The Music BC showcase will feature a artists from a wide array of background including alternative folk, rock, bhangra and hip-hop. The schedule is below and information about the artists can be found here.
Thursday, September 13th – Gentle Mind, Booty EP, COTIS and TassNata.

Friday, September 14th – Haley Blais, daysormay, Sophia Danai and Fallbrigade.

Saturday, September 15th – Aluma Sound, Handsome Tiger, DJ Hark + Guests, Desi Sub Culture and Khanvict
"We are thrilled to be expanding our partnership with the Rifflandia Music Festival. As one of BC's signature music festivals, Rifflandia is a benchmark for emerging BC artists to showcase to international delegates and build on their fanbase globally.", said Alex Grigg, Executive Director, Music BC Industry Association.
In partnership with Rifflandia and Music BC's How-To Series, the weekend will offer networking and panel discussions for artists and industry professionals including multiple panels that will explore. Delegates are scheduled to attend the panels from around the world including representatives from AEG Live (Seattle, WA), Hart Media (London, UK), Mixtape (Mumbai, IN), FIMPRO (Guadalajara, MEX), Treefort Music Fest (Boise, ID), and the Law Office of Ian J. Friedman (Los Angeles, CA), with more to be announced.
"Music BC and Rifflandia have been great partners for years. We're really excited for this year's lineup and the diversity in artists we've booked. We look forward to hosting everyone this September!" Nick Blasko, Festival Director, Rifflandia Festival.
For more information and tickets, visit: www.rifflandia.com.
South Asian acts
Aluma Sound is a desi duo that aims to create a new temporal permeation in which deep cycles of time exist while not shying away from the current political context.  The music acts both as container for grief and a fierce declaration of hope in our fractured world. Emerging from mythos and ancestry Aluma Sound is a blend of electronic and eclectic, harmonies and poetry. Both Anjali Appadurai and Rup Sidhu are community organizers, artists and activists.
Handsome Tiger is the recently adopted moniker for Vancouver Producer/DJ Hussein Elnamer. It also happens to be the Arabic translation of his name, which only seems fitting since Elnamer has recently pounced into a new musical territory, switching up genres and leaving his indie rock past behind for electronic music.
DJ Hark + guests:
Hark Athwal, also known as DJ Hark, is a skilled DJ and music producer who was born and raised in Vancouver, British Columbia. Having started DJing at the young age of 12, he has spent over 14 years in the wedding DJ industry and solidified his place as one of the top Indian wedding DJ's in Vancouver. He has spent those years honing an exclusive DJ set the is only available to be heard by booking him for your event.
We are a nation of immigrants and we need a new narrative. The world we see on stage, on TV, in Hollywood and Bollywood movies, does not represent the real world. The real world is brown, black, white, yellow, red, beige. It's complicated. Desi Sub Culture is our take on this world. To take on this world.