SAFE Surrey Coalition councillors Doug Elford and Mandeep Nagra are strongly opposing the Surrey Mayor Brenda Locke's proposed property tax increase of 17.5% for the next three years.
The property tax increase is aimed at keeping the RCMP in Surrey instead of transitioning to the Surrey Police Service, which has been budgeted for at an overall 2.9% property tax rate. This would be the biggest tax increase in the history of Surrey, if not British Columbia.
Elford and Nagra are criticizing the Mayor for being out of touch with the financial realities facing Surrey families and small businesses during uncertain economic times.
"This tax increase is unnecessary and will financially ruin families and small businesses. Mayor Brenda Locke will put families and small businesses at the brink of bankruptcy," said Elford. "The Safe Surrey Coalition has kept property taxes at 2.9% for four years while budgeting for the SPS transition, making record investments in capital projects, creating business friendly environments and maintaining a balanced budget. This tax increase is completely unjustified."
Nagra echoed Elford's concerns, emphasizing that the proposed tax increase would be devastating for many Surrey families and small businesses.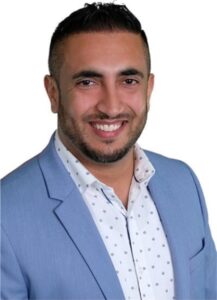 "The cost of living due to high inflation has already created hardship for many families and small businesses, and this tax increase will only make matters worse," said Nagra. "Mayor Brenda Locke's tax increase is an attack on small businesses and jobs in Surrey, her 17.5% tax increase for next three years will cause a mass exodus of businesses moving out of Surrey to neighbouring business friendly municipalities. The Mayor needs to wake up and realize that Surrey families and businesses cannot afford her "Keep The RCMP Tax" increase."
Elford and Nagra are urging the Mayor to reconsider the proposed tax increase and continue in line with previous capital budgets, which have already been budgeted for at a 2.9% overall property tax rate. They argue that the Mayor's proposal will only further hurt families and businesses in Surrey, and that the Mayor needs to start listening to the concerns of her constituents.