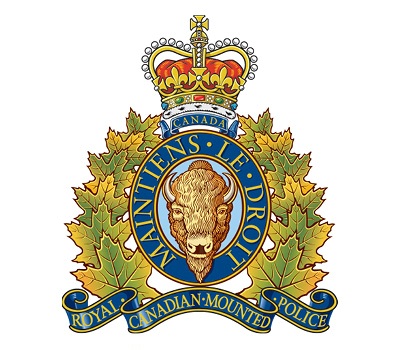 AFTER The VOICE took up the cause of bearded Sikh and other RCMP officers in an article titled "RCMP order bearded officers off the road. Bungle up on sensitive racial issue?" on September 23 and Prime Minister Justin Trudeau slammed the force for the blunder two days later, the RCMP on Thursday announced: "Impacted bearded members across Canada may return to operational duties wearing the appropriate PPE assigned to them based on a risk assessment carried out by the Commanding Officers in their respective provinces."
The RCMP Chief Human Resources Officer Gail Johnson in a statement on "Personal Protective Equipment (PPE) and bearded members" came up with a lengthy explanation. She said: "The issue of personal protective equipment (PPE) and impacts on RCMP members with facial hair during the pandemic has been a topic of public debate the last few days. I share the frustrations of our police officers across Canada who are personally affected. While these dedicated and valued members have been accommodated for medical or religious reasons in response to the COVID-19 pandemic, over the last few months they have not been able to serve Canadians on the front lines as we worked to find equipment and operational solutions."
Then followed a lengthy technical explanation. Johnson in the end said: "Calls for service will be triaged from call centres, with bearded members being assigned to respond operationally only if the risk of exposure is low or multiple responding officers will be present. At no time will we accept putting our officers or the public at any undue risk. The decision to return to active operational duty is based on the risk assessment carried out by the Commanding Officer however, the decision to return to operational duties will always rest with the affected members. Should they prefer to be assigned to other policing duties as a safety precaution, we will continue to make that accommodation. Each case will be assessed on an individual basis and in cases where we find accommodations were not appropriate, we will address them through internal processes."
She added: "Ensuring the health and safety at work of all employees is an essential obligation as an employer and is critical to the safety of the public. Together, we will continue the important work of finding longer-term solutions that fully accommodate all bearded members. The RCMP values the dedication and commitment that all RCMP members have for our organization. We are committed to resolving this issue as quickly as possible in order to help us further advance the important work that is ongoing in the RCMP to enhance diversity, equity, accountability and trust."
The World Sikh Organization of Canada welcomed the RCMP's decision and noted that it had been advocating on behalf of the affected RCMP officers since April 2020.  
It said: "Bearded Sikh RCMP officers were removed from frontline policing duties in March 2020 as the RCMP required that all officers be fitted with N95 masks.  N95 masks do not form a proper seal with facial hair.  The wearing of the mask however, was not mandatory and left to front line officers' discretion and only necessary after an assessment of risk factors.  
"The use of the N95 mask is only necessary where there is an aerosol generating medical procedure (AGMP).  Regular medical masks are sufficient in every other situation.  BC Provincial Health Officer Dr. Bonnie Henry had said she saw little reason police would need to wear the N95."
 However, it was only when The VOICE made it a big issue, that things started moving rapidly.
READ ALSO: