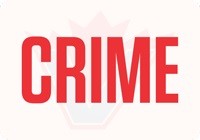 SURREY RCMP on Monday responded to reports of possible shots fired in 19200-block of 80th Avenue in Cloverdale at about 6:14 p.m.
RCMP located several people and vehicles outside a residence. The people were taken into custody without incident.
The area was cordoned off and several more people were taken into custody. Investigators with the Surrey RCMP are currently at scene continuing with the investigation, and will be in the area for an unknown period of time.
Although the investigation is in its early stages, there does not appear to be any evidence that would indicate any shots were fired.
80th Avenue, between 192nd Street and 194th Street, which had been closed off earlier, has since been re-opened to traffic.
Anyone with information is asked to contact Surrey RCMP at 604-599-0502, or, if they wish to make an anonymous report, contact Crime Stoppers at 1-800-222-8477 or www.solvecrime.ca quoting file number 2020-82582.