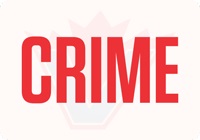 A coordinated effort by Surrey RCMP, Transit Police and Delta Police resulted in 26 arrests and the recovery of thousands of dollars in stolen merchandise during a one-day operation in Guildford.
Surrey RCMP's North Community Response Unit, Metro Vancouver Transit Police Service Crime Suppression Team and Delta Police Service Patrol Support Team teamed up to target retail theft on May 25 at the Guildford Town Centre in Surrey.
In one day, police made 26 arrests, including executing five arrest warrants, and recommended 15 criminal charges. Over $5,000 in stolen merchandise was recovered including, food, clothing, electronics, and cosmetics. The people arrested ranged in age from teenagers to adults in their forties.
One of the individuals arrested, 26-year-old Donovan Alexander from Vancouver, is facing two 'theft under $5,000' charges stemming from the joint project after being caught by police twice within 90 minutes. He was released on an undertaking to appear in court for the first alleged theft, and picked up again one and a half hours later after being observed stealing from a supermarket.
Alexander was then held in police custody and appeared in Surrey Provincial Court. He was later released by the courts on conditions not to be in the City of Surrey, except under prescribed conditions, including attending court.
"We recognize that criminals are conducting retail theft across municipal borders, often using public transit, and their crimes have a significant negative impact on the community, including local businesses. These crimes result in additional costs to our families with each purchase we make," said North Community Response Unit Commander Staff-Sgt. Nigel Pronger. "Surrey RCMP is thankful for the assistance and strong partnerships with both Transit and Delta Police, who contributed to this enforcement operation."
"Transit Police works closely with our jurisdictional police partners, ensuring the safety of Transit passengers, while also working on projects to target those criminals who use public transit to commit crime," said Constable Amanda Steed of the Metro Vancouver Transit Police. "The number of arrests are a strong reflection that teamwork made this joint effort a huge success."