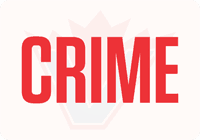 A former employee with the City of Port Coquitlam Public Works has been charged after a Coquitlam RCMP investigation into alleged theft from the workplace.
Harold Edward Lewis, a 56-year-old Port Coquitlam man, is facing a single count of theft under $5,000. Lewis is scheduled to make his first court appearance on December 3.
The investigation started on July 13 when the City of Port Coquitlam made a complaint to the Coquitlam RCMP. The complaint stated that supplies of copper piping were being sold for scrap metal by city workers. The city alleged that workers were then taking the proceeds for themselves.