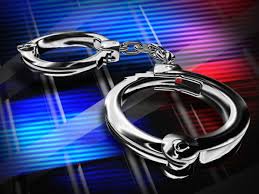 COQUITLAM RCMP's Drugs and Organized Crime section has arrested two men and dismantled a suspected synthetic opioid lab.
In late 2017, a suspected fentanyl trafficking group was identified operating in the Coquitlam area, and on June 29, 2018, search warrants were executed at two locations in Burnaby and one location in Port Coquitlam.
With the assistance of the RCMP Federal Clandestine Laboratory Enforcement and Response Team and the Burnaby RCMP, the suspected opioid lab was located and dismantled in the 6500-block of Nelson Avenue, Burnaby, while bulk chemicals were located and seized in Port Coquitlam.
An expert evaluation of the lab's capabilities from Health Canada is still underway to determine the volume of synthetic drugs that could have been produced every day.
The first suspect, a 35-year-old Burnaby man, faces potential charges related to drug trafficking and has been released pending a full report to the Public Prosecution Service of Canada. The second suspect, a 26-year-old Burnaby man, is in custody after having his parole revoked. He also faces new potential charges related to drug trafficking.
If you have information that might help police investigate similar drug labs, call your local police. You can reach the Coquitlam RCMP non-emergency number at 604-945-1550.
If you have a tip and need to stay anonymous, call Metro Vancouver Crime Stoppers at 1-800-222-8477 (1-800-222-TIPS) or visit www.solvecrime.ca.