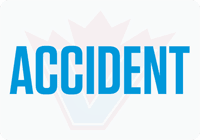 ON Monday (January 14), just before 1 a.m., a Nanaimo RCMP officer observed a white, GMC pick-up truck leaving a residence in the Harewood Area near 10th Street. When the officer attempted to conduct a traffic stop with the pick-up, the driver allegedly failed to stop and continued to the Trans Canada Highway. The vehicle was last seen heading southbound in the northbound lane of the highway. Police located a two-vehicle head-on collision between the same GMC pick-up and another vehicle in the northbound lane.
The drivers of both vehicles were pronounced dead at the scene. Their identities have not yet been confirmed.
RCMP have notified the Independent Investigations Office of British Columbia (IIO BC) of the incident.
The Nanaimo RCMP Traffic Unit with assistance from the RCMP Integrated Collision Analysis and Reconstruction Services (ICARS) is conducting a concurrent investigation into the collision and are asking anyone with information to contact the Nanaimo RCMP.
The IIO BC is now investigating to determine whether police action or inaction are linked to the drivers' deaths.