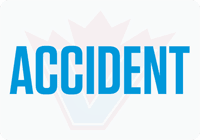 IN the evening of January 8, New Westminster police officers responded to two separate impaired driving collisions. The first was a head-on collision where the driver fled the scene and was located a short distance away waiting for a taxi. The second impaired driving collision involved a driver who collided with several parked cars.
"Choosing to drink and then get behind the wheel and drive is irresponsible and shows poor judgement. It puts everyone around that driver, including himself or herself, at risk", said Sgt. Sanjay Kumar. "The drivers in both of these incidents are extremely lucky they or another road user were not seriously hurt."
If increased consumption of alcohol is connected to the pandemic and declining mental health, the New Westminster Police Department wants residents to know there are resources available. If you feel you would benefit from speaking to a mental health and substance use professional, visit the Fraser Health website www.fraserhealth.ca. The Government of British Columbia has also made additional mental health supports available through https://gov.bc.ca/Covid19MentalHealthSupports.
If you see an impaired driver, call 9-1-1.