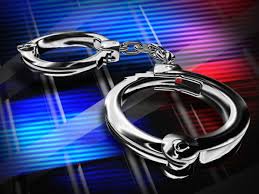 A registered massage therapist, based in Vancouver, has been arrested and charged for allegedly sexually assaulting his clients. Vancouver Police are appealing to any other victims to come forward.
In March 2017, the Vancouver Police Department's Sex Crimes Unit began investigating allegations of sexual assaults against Bodhi Jones, an RMT working near West 7th Avenue and Burrard Street. Several female patients reported to police that they were allegedly assaulted by Jones during massage treatments between September 2016 and March 2017.
Over the next year, officers identified several victims and on May 29, 2018, Crown Counsel approved four charges of sexual assault against Jones. Detectives are continuing their investigation and believe there may be additional victims who have not yet contacted police.
"Sex assaults are some of the most challenging investigations, and solving them is a priority for the VPD," says Constable Jason Doucette. "We are publicly releasing this information with the hope of providing those affected with a direct point of contact at the VPD. We want to hear from anyone who feels they may have been assaulted by Mr. Jones."
Anyone who may have been assaulted by Bodhi Jones, or has information they feel could be important for the police to know, is asked to contact the VPD Sex Crimes Unit at 604-717-0603 or Crime Stoppers at 1-800-222-8477.