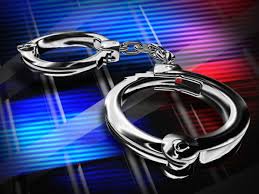 VANCOUVER Police have arrested a 37-year-old Surrey resident, Carleton Stevens, for the targeted double shooting that occurred in the early morning of May 18 at an East Vancouver home on Industrial Avenue near Scotia Street.
Stevens was arrested on Sunday (May 20) just before 8 p.m., near the area of 154A Avenue and Fraser Highway in Surrey. He has been charged with one count of attempted murder and one count of possession of ammunition or firearm contrary to a prohibition order. Stevens remains in custody.
The suspect went to the home of a 31-year-old Vancouver woman and shot her. The victim called 9-1-1 reporting that she had been shot and the suspect had left. Officers arrived on scene minutes later to discover a 23-year-old Langley man had also been shot in the same apartment.
The woman was in the third trimester of her pregnancy and her unborn child did not survive. She remains in serious but stable condition, while the second victim is recovering from his injury.
The investigation remains ongoing and investigators expect that more criminal charges will be laid.  As the matter is now before the courts, there is no further information to release at this time, police said.